There are many valid reasons for why injured armed forces personnel and veterans wait to make their claims for compensation. Some quite naturally fear taking on the Ministry of Defence (MoD) while still in its service. Some do not know their rights. It is only when people leave the service that many discover they may have been entitled to make a claim after all. Some are suffering with mental health problems.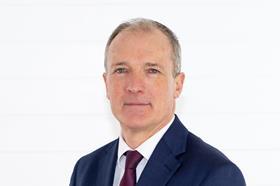 The MoD's Overseas Operations (Service Personnel and Veterans) Bill seeks to apply a finite deadline of six years to bring claims for a negligent death or injury overseas of a member of the armed forces. This applies for personal injury claims and claims under the Human Rights Act.
The examples mentioned earlier of reasons why some military claims are made late appear to be lost on the government. We are told, for example, that six years is plenty of time to bring a claim because the clock of limitation only starts ticking from the date of knowledge of the injury. But that is not the problem with this bill. Claims may be late because the personnel, veterans, and forces families are unable to take that step into legal action before the limitation period ends.
The MoD is simply attempting to legislate itself out of any responsibility to its employees after six years. It is hard to believe that the government would be less fair to brave servicemen and women, who put their lives on the line on a daily basis, than any other employee. The right to bring anyone else's case out of time, against any other employer in another business, can still be decided by a judge who balances the rights of both parties within the circumstances of each case. By removing that right, the MoD is effectively washing its hands of its injured and dead.
In the run up to publishing the bill the government consulted on the issues. It said that stopping personal injury claims from being brought late would 'benefit' personnel and veterans. This is a remarkable claim from the government, which has provided no real evidence or examples of how personnel and veterans will benefit, or even published a formal impact assessment of its proposals. It has also failed to explain why the bill goes much further than the proposed 10-year finite limitation period proposed in the consultation. To add to this, it is unacceptable for the government to introduce this bill before publishing a formal response to its consultation.
Compensation claims by armed forces personnel and families for needless injuries and deaths are desperately important, not only to help put shattered lives back on track, but also to make the job safer for others. The unsuitability of vehicles used during the conflicts in Iraq and Afghanistan, for example, would never have come to light had it not been for legal action taken by bereaved relatives.
The MoD must not simply be allowed to operate under the radar of the judicial system when service personnel are being harmed.
Sam Elsby is president of the Association of Personal injury Lawyers.