Marking the conclusion of LGBT+ history month, Alison Stanley reflects on some of the watershed moments in legal developments affecting LGBT+ rights.
The well known challenge to the ban on lesbian and gay people in the military brought by Duncan Lustig Prean and John Beckett, is regarded pivotal in the fight for gay rights in the UK. Both Duncan and John were dismissed from the Royal Navy after their being gay was discovered. With Stonewall's support, Bindmans' Stephen Grosz QC (Hon) brought a challenge in the UK courts to both their dismissal and the intrusive nature of the investigations into their sexuality conducted by the military police. As it predated the Human Rights Act (HRA), the courts were trying to control government action using traditional administrative law in the absence of a codified statement of fundamental rights. Lord Bingham had tried to define a common law test that the more serious the interference with fundamental rights, the more cogent the justification for an interference needed to be. However, without the HRA, it was hard for the UK courts to find discrimination in this case. One of the principle justifications advanced by the UK government was that allowing openly gay people into the forces would undermine cohesion and unit effectiveness. They adduced no evidence for this assertion, and of course, this has not been borne out by experience since the ban on gay people in the military was lifted. As is well known, the ECtHR found that Duncan and John's Article 8 rights had been breached. The UK government immediately suspended discharging gay people, and shortly afterwards changed the law.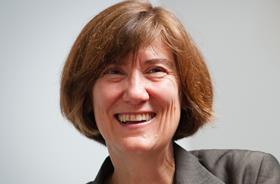 Another key case related to the age of consent. Under s.12(1) Sexual Offences Act 1956 – offence to commit buggery, under s.13 offence for a man to commit 'gross indecency' with another man, whether in public or private. The Sexual Offences Act 1967 stated that no offence was committed if both parties were over 21 years, and had consented to the acts. This looks so obviously discriminatory now, but it was not until 1994 that a brave young gay man, Euan Sutherland took a case to the ECtHR complaining that fixing the minimum age of consent for gay men at 18 rather than at 16 for heterosexuals was discriminatory. He had his first gay relationship at 16 and although he had never been prosecuted, there was a justifiable fear that he might be as in 1990 455 prosecutions had given rise to 342 convictions, and in 1991, 213 prosecutions gave rise to 169 convictions. The case eventually came before the ECtHR in 1997. The Commission published its findings on 1 July 1997 and found that the existence of different age limits for the age of consent was discriminatory, and that no valid grounds existed to justify that discrimination. Euan Sutherland was represented by Stephen Grosz and supported by excellent campaigning by Stonewall who also provided Euan and his family with much needed support. Stephen recalls that following the Commission's finding, a friendly settlement meeting took place. Euan Sutherland was represented by Stephen and Angela Mason of Stonewall. The government was represented by a Home Office official and a Home Office lawyer called Shami Chakrabarti. As a result, the Labour government brought forward a Bill to reduce the age of consent for homosexual acts to 16. This was first introduced to the House of Commons in June 1998, but the clause was rejected twice by the House of Lords. The government had to use the Parliament Act 1911 to force the enactment after a delay of one year. The Sexual Offences (Amendment) Act 2000 was eventually brought into force on 8 January 2000.
The key to defending trans people's rights has also been the ECtHR. Another Bindmans case, this time the firm's former colleague Julia Sorhab's case, was that of Christine Goodwin who, following gender reassignment surgery in 1990 challenged the UK over her inability to draw a state pension at the same time as other women. She also maintained that the fact that she kept the same National Insurance number meant that her employer had been able to discover that she had previously worked for them under another name and gender, with resulting embarrassment and humiliation. In July 2002 the ECtHR found a violation of Articles 8 (private life) and 12 (right to marry). The Gender Recognition Act 2004 was a direct response to this judgment, giving legal recognition to trans people in their new gender, allowing them to obtain a new birth certificate and to marry people of the opposite gender. Of course matters have moved on a bit on the marriage front since then.
Tremendous steps forward have been seen in immigration and asylum area as well as family law and adoption. In the context of adoption, Alison Stanley represented Tony and Barrie Drewitt Barlow whose surrogacy case hit the headlines in 1999. Tony and Barrie had been together for a decade before trying to adopt a child in the late 1990s. Their local authority, Essex, had no experience of prospective gay adoptees and blocked them. They therefore turned to the US and had twin children through a surrogate mother there in 1999. They returned to the UK with their infants and were met with incredulity by the immigration service who could not compute having two men's names as the parents on the children's birth certificates. Their position was unique both in family terms and in immigration: although biologically related to the children, they had no formal parental responsibility. There was no possibility of a parental order being made as Section 54 of the Human Fertilisation and Embryology Act was not enacted until 2008. That story ended happily – their babies were granted leave to enter the UK outside the rules, and parental orders are now routine and of course have benefited many parents, heterosexual and gay – a great step forward. In fact a mere 20 years after their introduction, the Law Commission is investigating further reforms to the law to liberalise surrogacy further.
Courts' attitudes to LGBT+ people from the 20th century may be unthinkable now, but we should not be complacent as we still have a long way to go with other arms of the state. We also need to use the law to force change. This can be illustrated by more recent cases where Bindmans' partner Jules Carey, who leads the firm's Actions against Police and State team, represented transgender people who were wrongly arrested or suffered mistreatment after being detained by police. Outcomes included successful removal of the police caution, removal of data from police records, management action in relation to police officers' actions and securing a fulsome apology and/or compensation.
Looking ahead to the future, I think the biggest challenge is likely to be the fall-out from Brexit. If we also pull out of the ECHR, and dismantle the HRA what will be left with? I want to end on a positive note: we have had 20 years of human rights enshrined in our law. Our judges are accustomed to looking through the prism of fundamental rights, and as an optimist I do not think we will see the courts rowing back from this even if we do withdraw from the ECHR.
Alison Stanley is a partner at Bindmans. This article was based on an Law Society LGBT+ Division event, presentations from which are available on a podcast at www.bindmans.com