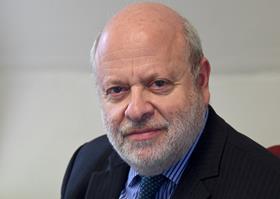 Brexit uncertainty grows by the day. Will we, won't we – the question itself applying to a variety of scenarios of leave, remain, revote, with sub-groups of possibilities in some scenarios.
As a result, this piece is more by way of a list of new topics to be aware of, since the documents referred to may or may not be brought into effect, depending on what happens next.
First, the government has recently published its latest, and believed to be final, list of no-deal notices. All of them are of interest to solicitors:
This is of particular importance, because it has a long section devoted to lawyers, and specifically deals with the lawyers directives (the Lawyers' Services Directive 77/249/EEC and Lawyers' Establishment Directive 98/5/EC). Most of the advice is aimed at EU, or in fact European Economic Area, lawyers based in the UK, and the firms employing them. Essentially, if there is no deal, the directives will be revoked as from 29 March 2019 and 'EEA lawyers will be able to practise in England and Wales under the regulatory arrangements and rules that apply to lawyers from other third countries'.
Those EU lawyers who have requalified here as UK lawyers, or who have applied to be requalified by 29 March 2019, will be unaffected by the changes, but others will in one way or another undergo changes to their status. Given that the UK is mainly an open legal services market, it is those lawyers with an EU title alone who want to undertake the reserved activities – which I do not imagine is the majority – who will have to take any substantive action.
This is a very important document to read for those affected. It says nothing about solicitors who may be in an EU Member State. As mentioned before, if there is no deal, such solicitors, if they have not already protected their position by becoming a local lawyer, will have to find out about local rules and regulations regarding the treatment of third country lawyers.
This concerns those law firms which export legal services. Yet there is nothing said specifically about our sector. Most of the notice is about goods. There is a bare paragraph about services, referring readers to the WTO website for individual country commitments. Good luck to anyone trying to make sense of national commitments without prior training. I can recommend a very good guide, published by the International Bar Association, on how lawyers can navigate the schedules and their terminology in relation to commitments on legal services, its GATS handbook.
This will be of interest to firms with clients which have to navigate sanctions laws and policies.
This concerns law firms with branches abroad. There are warning flags raised, but little hard advice, since so much will depend, following no-deal, on the local rules where the branch is situated. This is the central advice given:
'UK citizens may face restrictions on their ability to own, manage or direct a company registered in the EU, depending on the sector and EU member state in which the company is operating. This could involve meeting additional requirements on the nationality or residency of individuals allowed to act as senior managers or directors and/or limits on the amount of equity that can be held by non-nationals.'
This touches many solicitors, since it covers cross-border consumer protection, on-line dispute resolution and alternative dispute resolution with a cross-border aspect. Essentially, local rules will again apply.
At the same time, various statutory instruments are being or have been debated in Parliament, relating to our exit from the EU with or without a deal, as follows:
The Civil Jurisdiction and Judgments (Hague Convention on Choice of Court Agreements 2005) (EU Exit) Regulations 2018
This will ensure that the UK is ready, after Brexit, to apply the 2005 Hague Convention on choice of court agreements.
The Mutual Recognition of Protection Measures in Civil Matters (Amendment) (EU Exit) Regulations 2018
Service of Documents and Taking of Evidence in Civil and Commercial Matters (Revocation and Saving Provisions) (EU Exit) Regulations 2018
This revokes Regulations 1393/2007 and 1348/2000 on the service of documents, and Regulation 1206/2001 on taking of evidence.
The European Enforcement Order, European Order for Payment and European Small Claims Procedure (Amendment etc.) (EU Exit) Regulations 2018
The Cross-Border Mediation (EU Directive) (EU Exit) Regulations 2018
There is so much to read, and so much to prepare for, while we await the eventual outcome. The coming days will be crucial.