Scrutinising a bill to change the name of the Welsh Assembly to Welsh Parliament or Senedd Cymru, might seem a strange way to celebrate 20 years of devolution, but for many in Wales it is about recognition of the way in which the National Assembly for Wales – Cynulliad Cenedlaethol Cymru – has been transformed as an institution over the past two decades.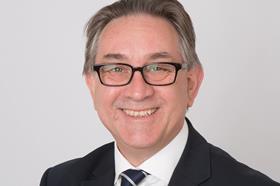 It is 800 years since Wales was conquered by Edward I and nearly 500 years since the passing of the Law in Wales acts resulting in the official abolition of Welsh law and to all intents and purposes, the de facto imposition of a single England and Wales legal jurisdiction.
The establishment of the National Assembly for Wales in 1999 via the Government of Wales Act 1998 was an historic constitutional landmark, despite its limited legislative powers based on Westminster consent. Of even greater importance was the subsequent Government of Wales Act of 2006, which provided the basis for significant primary legislative powers; followed by the Wales Act of 2014 giving Wales certain tax raising powers; and then the Wales Act of 2017, which significantly extended the scope of certain powers of the assembly, albeit by changing its constitutional structure to a reserved powers model in line with the Scottish Parliament.
Yet it is only in the last eight years that the assembly has really had full primary legislative powers over devolved responsibilities. This anniversary is an important transformational milestone.
By any reasonable and objective standard, this legislative journey has been remarkable and far exceeded most expectations. Doubts that it would not be up to the job have been largely dispelled.
Early legislation tackled concerns regarding the abolition of the sectoral employment protection of some 13,000 Welsh agricultural workers .The Agricultural Sector (Wales) Act of 2014 overturned the abolition in England by creating a new Welsh model, which despite UK government challenge, was upheld in the Supreme Court. The Human Transplantation Act 2013 set the legal scene for presumed consent for organ transplantation and provided the basis for similar legislation currently being considered by Westminster and other parliaments throughout the world.
It may be early days, but the indications are that it has not only saved lives by increasing the number of registered donors and transplants, but also significantly increased public awareness and empathy.
Simple legislation such as the Food Hygiene Rating (Wales) Act 2013 has had a remarkable impact on standards of food outlets, establishing compulsory publication and display of hygiene ratings.
Probably the most internationally commended legislation is the groundbreaking Wellbeing of Future Generations Act (Wales ) Act 2015 which, based on the European directives model, creates a framework for public decision-making requiring all public bodies to have regard to a number of wellbeing factors (including equality, community, culture and Welsh language, and global responsibility) overseen by a sustainability commissioner.
The approach of assembly legislation to civic and socioeconomic issues has been markedly different to that of the UK, promoting social procurement and trade union engagement.
The Trade Union (Wales) Act 2017 directly countermands some of the more controversial parts of the UK government's own Trade Union Act. The Regulation and Inspection of Social Care (Wales) Act 2016 tackles the issue of zero-hours contracts in the care sector and provides a legal entitlement after three months to a fixed-hours contract. Other legislation has abolished the right to buy in Wales to protect social housing, established an Additional Learning Needs and Education Tribunal, created the first Welsh taxes for 800 years, and new laws on planning, tenant rights, public health, minimum pricing of alcohol and safe nurse staffing levels.
Legislating has been a sharp and ruthlessly demanding learning curve for the 60 assembly members. The extended powers of the assembly now include substantial responsibility for transport, railways, bus regulation and income tax. Brexit continues to fuel the workload, requiring to date the scrutiny of over 130 statutory instruments, new laws and constitutional frameworks. This has not discouraged it from seeking to press on with further innovative and groundbreaking legislation. A bill to increase the accessibility of Welsh law and provide for its codification is under way. There are proposals for new planning laws; together with reducing the voting age to 16 for assembly and local government elections; facilitating voting reform and digitisation of the electoral register; implementing Section 1 of the Equality Act 2010 to provide for greater socioeconomic direction in the public sector; and, most radical of all, a Social Partnership Act to put the relationship between government, business and trade unions on a statutory basis and to provide for legally enforceable ethical standards of employment in procurement.
With increasing powers, a Justice Commission chaired by former lord chief justice Lord Thomas and a Welsh fair work commission due to conclude their reports and recommendations imminently, this young parliament is transforming the legislative landscape of Wales and creating a new Welsh legal jurisdiction. After 800 years, that is not a bad start.
Mick Antoniw is the Welsh Labour assembly member for Pontypridd, a former partner with Thompsons Solicitors, former Counsel General for Wales and currently chair of the Welsh Assembly Constitution and Legislative Affairs Committee