Aspiring solicitors may think twice if they perceive a social or economic obstacle to pursuing their dream of a career in the law. A lack of social mobility is often considered a barrier by those wanting to enter the legal profession.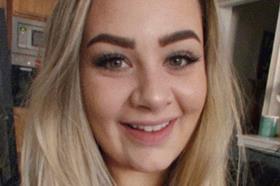 However, in recent years there has been great progress in changing the general perception of the profession - which is now welcoming prospective lawyers from non-traditional backgrounds and basing recruitment decisions solely on skill and merit.
This shift in attitude has significantly contributed to a more diverse profession, offering access to a much wider variety of people.
The Diversity Access Scheme (DAS) is a Law Society initiative offering students from lower socio-economic backgrounds funding for Legal Practice Course (LPC) fees, professional mentoring and work experience placements.
This would not be possible without the universities which donate spaces to the students and the law firms which offer financial assistance to the scheme and work experience opportunities, as well as their employees, who take the time to mentor the students in their chosen area of law.
Feedback for the scheme has been overwhelmingly positive. Many of the students that have been awarded under the DAS have attributed their success to being part of it.
Kayleigh Arthurs, who was awarded in 2016, tells us: "Thanks to DAS I started my LPC in September 2016 and became a civil litigation paralegal in May 2017. I completed my LPC in August last year, which I was very happy about as I studied it part time at weekends in Bristol, whilst working full time and having four children. I'm now about to go into the second year of my training contract at GA Solicitors and I'm due to qualify in July 2020!"
The Social Mobility Ambassador (SMA) scheme, also by The Law Society, offers these same hopeful solicitors, and existing members of the legal profession, successful role models to look to for guidance and positive influence. Role models are an incredibly important part of building ambition, motivation and acting as a source of inspiration. The SMA scheme has been running since 2015 appointing 10 new ambassadors on an annual basis until 2017. It is now a bi-annual programme returning this year.
Initiatives like these extend a much-needed helping hand to those from disadvantaged backgrounds who might otherwise struggle to become a solicitor.
A career within the legal sector is a prestigious one and while there has indeed been progress, it continues to be just out of reach for many without support. We need to ensure that the law is accessible to everyone and that we are attracting the best talent into the sector – regardless of their financial background.
DAS applications opened on 17 February 2020. If you're interested in assisting with the scheme, find out how you can do so here.
Applications for the SMA scheme will open to all solicitors on 4 March 2020. Please get in touch with the Diversity and Inclusion Team at The Law Society for more information on Social Mobility Ambassadors.
Aimey Sherwood, Diversity & Inclusion Team, The Law Society