'There are many solicitors and barristers among the Tory MPs prepared to vote to break international law. I have written to both the Law Society and the Bar Council asking what action will be taken against members acting in breach of their professional obligations. Will they be struck off?'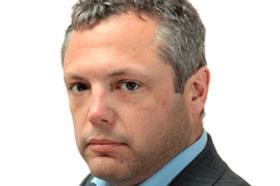 So declared 'Sam Malin and the boy cat Lucy' on Twitter last week. Sam and her feline friend were not alone in articulating what quickly became a minor cause celebre on social media.
Do such critics have a point? Some have drawn attention to SRA Principle 1. This requires that solicitors act 'in a way that upholds the constitutional principle of the rule of law, and the proper administration of justice'. Moreover, the Society has itself declared that the rule of law is 'under attack'. 'To hear this country proposing to breach an agreement just entered into, breaking international law, even if in a "specific and limited way" has been shocking,' lamented president Simon Davis.
So it's an open-and-shut case, right? No.
When asked to comment, the SRA played the straightest of bats. 'We consider any concerns raised with us on a case-by-case basis,' a spokesperson said.
So I consulted the nearest thing to an oracle on such a matter: Gregory Treverton-Jones QC, author of The Solicitor's Handbook (2008-2019). He is someone who possesses an 'unparalleled understanding and experience of regulatory and disciplinary issues faced by legal professionals' (Chambers and Partners).
'I cannot see how it could possibly be professional misconduct for an MP to vote in parliament in a particular way on a particular bill,' Treverton-Jones tells me. 'Although lawyers must uphold the rule of law, it cannot have been envisaged that this principle would apply to lawyer-politicians voting in parliament. Were it otherwise, regulators would be able to control the votes cast in parliament by lawyer-politicians, which would be profoundly undemocratic.'
Quite so. While a separate debate rages over the position of the government's senior law officers, MPs must enjoy absolute privilege from regulatory sanction in respect of how they vote in parliament – just as they are protected from defamation actions.