As the UK Supreme Court prepares to celebrate its 10th anniversary this year, an insider's account of its predecessor has shed new light on the law lords' most embarrassing débâcle.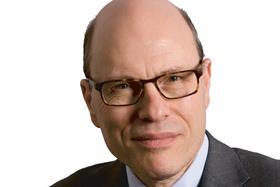 In November 1998, the House of Lords decided the first of three appeals involving Augusto Pinochet. The former Chilean dictator was challenging attempts to extradite him to Spain, where he faced charges of torture and hostage-taking. Earlier, the Divisional Court had decided that Pinochet enjoyed immunity for everything he had done as head of state. If the law lords were to reject an appeal by the Spanish prosecutor, Pinochet would return to Chile in triumph.
Giving their first judgment to be broadcast live, the law lords appeared evenly split until Lord Hoffmann (pictured), the most junior, voted to allow the prosecutor's appeal – agreeing with Lords Nicholls and Steyn that the general had no immunity. Unusually, Hoffmann gave no reasons of his own.
A few days later, it emerged that Hoffmann chaired the directors of Amnesty International Charity Ltd, a body set up to support Amnesty International. Nothing wrong with that, of course – or the fact that his wife had been employed by the campaign group for some 20 years. But Amnesty was a party to the case. It had been given leave to intervene and address the law lords in support of Spain's appeal.
Though the situation was unprecedented, the result was inevitable. Ruling that Hoffmann had been 'disqualified as a matter of law', five different law lords set aside the earlier judgment. Among them was Lord Hope of Craighead, who has recently published the fourth volume of his diaries (House of Lords 1996–2009 Lord Hope Diaries, Avizandum Publishing, Edinburgh).
Hope's diaries are intimate and revealing. After serving for seven years as the most senior judge in Scotland, he found himself having to leave his warm family home in Edinburgh on a Sunday afternoon, fly to Heathrow, take the Piccadilly Line to Holborn and climb the stairs to a one-bedroom flat in Gray's Inn, pausing only at a '24-hour shop run by a group of men of Middle Eastern appearance for my milk and other supplies'.
The original panel of law lords in the Pinochet appeal had been chaired by Lord Slynn. Though not involved himself, Hope detected signs of a split. 'Indeed,' he wrote, 'before it began Gordon Slynn said to me outside Lennie Hoffmann's room "God, I wish you were sitting", nodding in exasperation at Lennie's door.'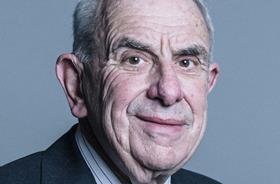 A few days after the House of Lords had ruled against Pinochet, his solicitor Michael Caplan QC started asking questions about Hoffmann's involvement with Amnesty International. These were fielded by James Vallance White, whose lowly-sounding post of Fourth Clerk at the Table belied his immense skill in managing the law lords for nearly 20 years. Slynn 'turned white as a sheet' when Vallance White told him that questions had been raised.
Vallance White told Hope that Slynn had been concerned all along about Hoffmann and had tried without success to persuade him not to sit. But, said Hope, 'Lennie was determined to do so, no doubt so that he could play his part in securing the prosecution of General Pinochet'. It has long been believed that Slynn had paused briefly when the hearing began, hoping in vain that Hoffmann would declare his interest.
'Lennie was foolish not to accept Gordon Slynn's advice,' Hope told his diary. 'His view that he was not biased because of his wife's employment with Amnesty International was not unreasonable, but his silence on the fact that he is a director of its fund-raising arm simply does not begin to meet the well-established principle that when he is performing a judicial duty a judge must be seen to be impartial.'
The facts of Hoffmann's undeclared links with the Amnesty International charity turned out to be 'rather shocking', Hope recorded. 'There is no doubt in my mind that Lennie has brought our system into disrepute.' But there were bigger issues at stake. 'In the longer term our own future as the final court of appeal seems to be more insecure than ever.'
That proved to be prescient. Before the law lords were abolished, they endorsed Pinochet's extradition – although Jack Straw, the Home Secretary, subsequently decided that the dictator was too ill to stand trial.
Hoffmann declined to comment on the Pinochet case in 1999 and has not spoken about it since. In 2004, he came in for unprecedented public criticism from Steyn, who was still a fellow law lord, in a lecture about the role of judges in national security cases. Hope thought it was 'hurtful' of me to have reported that, at the time, Hoffmann was best remembered for his failure to declare an interest in the Pinochet case. But, as Hope will now have discovered, frankness wins you few friends.
joshua@rozenberg.net