The UK conundrum as to our apparent lack of competitiveness judged by our national productivity level when compared to many of our worldwide country competitors, has long been a cause of embarrassment, not to mention a lot of head scratching.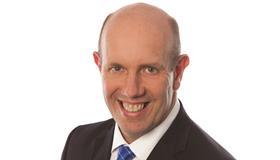 The latest government figures released at the start of April revealed a small overall improvement in UK productivity during the last quarter of 2018 – 0.3% growth compared to the previous quarter. However, slow growth in this area remains a significant issue.
As is highlighted in a report by Menzies LLP, entitled 'A Guide to Improving Productivity of Professional Services Firms', the problem is not that UK workers are lazy in any way, as they work on average a greater number of hours than their French and German counterparts, but that their productivity per hour is not as good.
Whether this is due to working practices generally, or the lack of investment in technology which brings efficiency and, therefore, the ability to do more productive work in less time, again I believe the jury is out.
In many law firms some of the above will resonate as common themes holding back the evolution and success, and perhaps even succession, of the practice. The report produced highlights seven key areas to improve productivity at professional service firms and whilst not all will be equally relevant, it is a useful checklist to assist your strategic planning in this key area.
In the legal sector, just like accountancy, where generations have been brought up on the concept of completing timesheets and accounting for every six, 10 minutes or whatever length of unit you live by, it is strange that productivity, or at least that recorded, still appears to be an issue. There are many quick wins in this particular area, including:
Ongoing timesheet completion: It is so much easier to remember what you have done this morning or today and update your timesheets as you go. This is far preferable to trying to remember exactly what great work you did for each client, three, four or five days earlier, on a Sunday evening, after a fun-filled weekend.
Pricing: This covers many areas that are inextricably linked such as bad pricing at the point of engagement, or not considering price changes with clients if there is a change of scope. The latter could undermine the value attributed to the firm's work. This could mean people avoid recording the actual time taken to perform a piece of client work because they are conscious of the quote first provided, or they have not been upfront about changes throughout the assignment.
Recoverability: Whilst it is obviously important that productive staff are assessed on whether they recover their time when billing clients, the other part of this equation is the lost time that is not actually posted to the timesheet in the first place. This situation means that billing decisions are made when completing the timesheet rather than when the bill is actually levied to the client, or when negotiating the cost of scope creep as mentioned above.
Culture, confidence and valuing yourself: It is vital that leaders within any organisation adopt the right behaviours when it comes to recording their time and providing evidence of productivity - this sets a good example for other partners and fee earners to follow. Whilst all workers should be encouraged to value their own work and be confident in their own abilities, the support of leaders when handling tricky pricing conversations with clients is critical to building the correct culture.
These are some quick wins and there is also an opportunity for firms to take advantage of recent technological advancements – for example, by harnessing artificial intelligence and recognising the role it can play in improving process efficiency.
A firm's operational capacity is usually assessed based on what can be achieved and whether this is a surplus or deficit, when compared to budgeted turnover. Whilst this information shouldn't be used in a knee-jerk way to decide whether to streamline or recruit staff, it could inform the introduction of best practice improvements to help drive productivity across the organisation. If implemented correctly, this will bring increased income and fees, in turn boosting profit and cash.
Whether it is the UK still having some way to go to close our national productivity gap with France and Germany, or a law firm, or a single particular department within a law firm, closing its own productivity gap, the potential rewards are considerable. Making some productivity gains now could also assist with recruitment, retention and succession, as a result of having a more profitable practice.
Peter Noyce is a partner at accountancy firm Menzies LLP. He is a legal services sector specialist and the author of 'Brighter Thinking for Law Firms'