Victims of violent crimes unable to see their attackers in the dock. Defendants who plead not guilty detained indefinitely as they wait for a trial. Prison officers who wake up each morning afraid to go into work in unsafe conditions without the proper safety equipment. The virus and the lockdown needed to limit its spread have incapacitated the justice system. It is those who need the protection of the law – usually those with the least – who are suffering the most.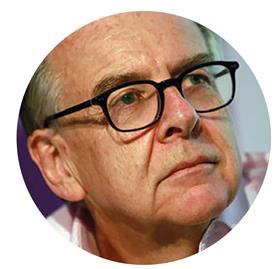 This crisis is not going to be over in a few weeks. Following public health advice is critical. Already, too many people who work in our prisons, probation services and courts, as well as service users, have died because of the virus. Many more have contracted it. The government needs to ensure that they have access to appropriate levels of PPE and make sure each of these environments is safe.
But the justice system still needs to do its job: protecting vulnerable people, including victims of domestic abuse; adjudicating on the terms of the lockdown; ensuring people are not simply stacked on remand, awaiting justice indefinitely; and defending human rights and the rule of law.
The system must adapt quickly to the crisis. Staff from across the justice system are giving it their all. We applaud their efforts, but there is more to do. Some of the adaptations will be temporary. Other should reflect the permanent changes we want to keep.
Beyond safety, and in no particular order, there are some immediate priorities.
First, the Legal Aid, Sentencing and Punishment of Offenders Act 2012 (LASPO) has decimated the availability of legal advice and representation for those who cannot afford it. The publicly funded profession, brought to its knees by LASPO, will not survive the crisis without emergency help. LASPO has to go. We should all commit to that now.
Early legal and non-legal advice should be available during the emergency, and after. That advice is no longer available. Agencies like Citizens Advice are more vital than ever during the lockdown. Early government support for individuals going through family, financial, housing, debt, benefit and employment issues will prevent many from ending up in civil, family and criminal courts later on.
Second, the system should do justice by remote hearings where possible, but recognise some hearings or parts of them should be done face to face. Urgent steps should be taken to facilitate this safely.
There are huge problems with doing jury trials remotely. They depend on jurors reaching a joint conclusion, which is difficult if they are physically isolated from each other. For jurors to hear evidence in their own homes, they need IT equipment, skills and a quiet place within their home. The digital divide is real. This will not be possible for some people. If those who cannot meet these requirements are excluded, juries will become socially unbalanced. Until these issues are overcome, the jury is still out on virtual jury trials.
In all except urgent cases, children should not be taken permanently from their parents without some face-to-face hearing.
Big courtrooms are required for proper social distancing. Many of them are lying empty. They can be used. Whether courts and tribunals are remote, face to face or a hybrid, the justice system has got to be open to resolve disputes.
Third, there must be a functioning legal profession able to advise and represent those who need the justice system. Many solicitors and barristers, particularly those who depend on publicly funded work, will not survive a further 18 months like the last. Some 67% of criminal chambers, and 55% of all chambers, believe they could fold in three to six months without further support. Eighty per cent of the bar are classed as self-employed, yet very few are eligible for the government's self-employment support package. Solicitors face challenges that are just as stark.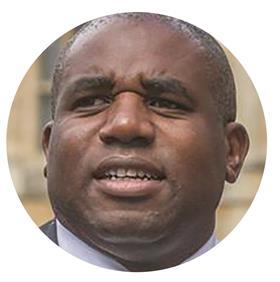 The Treasury and the justice department need to urgently address these issues to ensure the legal profession survives.
Fourth, there must be open justice during and after the crisis. With some exceptions, including certain family, criminal and youth cases, courts must be observable online. The Supreme Court has been doing it for years. With the government prohibiting unnecessary travel, other courts should now follow. There can be no going back after the crisis is over. The online streaming of cases is a reform we should keep.
Fifth, we had an overcrowded and crumbling prison system before the crisis – a legacy of underinvestment and a failure to implement reform – but Covid-19 makes its problems even more acute. Major outbreaks in prisons will not only cause unnecessary deaths of prisoners and staff; scientists have said they will become 'epidemiological pumps', which can drive the spread of the virus across the wider population.
So far, the prison service has responded to the virus by confining prisoners for 23 hours a day, ending all visits and recreational activities. While this regime can be accepted for a limited, emergency period, it is unthinkable that prisoners should be asked to live like this until a vaccine is found, which could take 18 months. Proper PPE for staff, mass testing and contact tracing is the only way out.
Sixth, the Lammy Review showed that disproportionality runs through the criminal justice system. This is another wrong mirrored by Covid-19, which is killing black and minority ethnic people at a faster rate than the rest of the population. While the government has taken on some recommendations in the review, there is still huge work to be done to make the system fair for people from all backgrounds. As we reform the way we do justice, the principles of fairness, anti-discrimination and equality must be at the forefront of our plan.
Finally, we need a properly funded probation system, run by the state. Labour supports entirely reversing Chris Grayling's shambolic reforms.
Labour will do all it can, as the opposition, to help defeat the virus. But we will also press to ensure the justice system is never so vulnerable again.
David Lammy MP is shadow justice secretary; Lord Falconer of Thoroton is shadow attorney general