MPs have called for a stay on next week's deportation of around 50 people, fearing that more 'Windrush generation' people may be unlawfully deported. The Windrush lessons learned review, originally promised for March 2019, is nowhere in sight: there may be too many lessons to be learned by the Home Office. But deportations of foreign offenders, Windrush generation or not, raise two broader issues.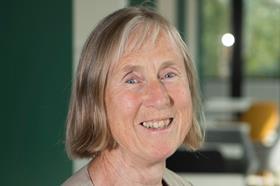 First, there are major barriers to the proper presentation of their cases. Legal aid was withdrawn in 2012. 'Exceptional funding' can now be obtained for legally and factually complex deportation appeals, though few legal practices are able to take them, especially if requiring a prison visit. Labour's 2007 'automatic deportation' provisions includes low level offenders. They include people like my former client – a young asylum-seeker with a British partner and three small children, who was pressed into one act of carrying drugs for a gang. His sentence took him over the 'automatic deportation' limit of 12 months. One bad mistake took three years of legal hearings that the family could not afford, to win his case.
Since 'automatic deportation' was introduced, the extent of a person's 'right to family life' under Article 8 of the Human Rights Convention has been fiercely challenged by the Home Office, using deportation cases of foreign offenders as the vehicle for these challenges.
As the proportion of allowed appeals increased, the Home Office introduced its 'deport first - appeal later' provisions – which were struck down as inflicting unacceptable limits on access to justice for the appellants and their families. Further restrictions mean that only arguments based on evidenced serious harm to the family can win. Nevertheless many people on the proposed deportation flight may have sound legal arguments against their removal which they have been unable to get heard. The case referred to in parliament, of a man whose conviction has been quashed as unsafe, will only be one example.
Second, does the UK penal system want rehabilitation or deportation? In 2012 the 'rehabilitation of offenders' provisions were reformed, so former criminal offenders would have their slate wiped clean much sooner, removing the requirement to inform employers and others of 'spent' offences and making it easier for reintegration into society.
Former justice minister Michael Gove demonstrated his support for rehabilitation by quoting Churchill: 'the treasure…in the heart of every man'. Rehabilitation remains the stated aim of Britain's severely underfunded prison system. However, the government's view of 'foreign offenders' is clearly that there is no such treasure to be found. The law now states that 'deportation of foreign offenders is in the public interest' and a foreign offender's rehabilitation is held to be of no relevance. It is this punitive, vengeful view of crime and punishment which lies at the heart of these deportations.
Sheona York supervises students working on clients' immigration and asylum cases at the Kent Law Clinic, University of Kent. She also works closely with local NGOs and refugee charities and contributes to academic and public debate on immigration issues