Despite much trumpeting by law firms, the pandemic has not brought about necessary cultural change in the profession – beyond allowing some staff to work from home – meaning lawyers and their firms need to fundamentally reset their values.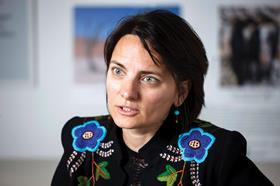 In 2019, in our Obelisk Support report, Back to the future: Reshaping law firm culture, we called for 'fundamental action' to future-proof the shape and operation of law firms. Since then, the world has undergone a major shift, with change being forced on law firms by the Covid pandemic.
Many law firms will claim that great strides have been made since then. I beg to differ.
While on the face of it, large law firms have changed in response to Covid-19, the reality is that it is skin deep and insufficient given the pressures they are facing from younger lawyers, clients and wider society.
The profession finds itself in the grip of sky-rocketing wages to tackle the talent war and huge profits per partner, all whilst a mental health crisis is taking hold, out of sight, as many staff struggle in the face of much uncertainty and pressure to deliver.
This is no time to be complacent or distracted into thinking more has been achieved when fundamental transformation is yet to come – judging by the headlines, many law firms are still driven by billable hours targets, offering lawyers huge rewards for putting the job first, ahead of family, friends, life outside work and health.
So how do we start to affect change? Let's begin with flexible working.
Our latest report - Legal Reset – identifies four key 'pillars' of law firm culture needed to drive necessary change, namely: need to practise with purpose; embracing genuine flexible working; moving away from a partnership model fuelled by billable hours; and driving innovation through technology.
Remote working has become an accepted facet of working life post-Covid but that it is not the same as flexible working: the number of employment tribunal decisions relating to flexible working increased 52% last year, according to the law firm GQ Littler, with cases often brought alongside discrimination claims.
It is an approach that law firms, with their focus on billable hours, have struggled with even as they have sought to build lower-cost offshoots for certain types of work – or just hand over staff on secondment for free. The goal is retaining clients and access to their more profitable work, rather than helping lawyers work in different ways and deliver what clients want.
The in-house community has always understood flexible working better because its growth, at least initially, came from people looking for a better work/life balance. GCs don't have to wait for the law firms to improve. There are alternatives already available as that was the very reason for the liberalisation of the legal sector – to create more choice for buyers.
Despite Covid, a 2021 analysis by flexible working consultancy Timewise of five million job advertisements found that only 26% offered some form of flexible working, an increase of just 4% on 2020. No wonder the government is consulting on making flexible working the default position.
For lawyers habitually working late into the evening, the line between working to live and living to work has long gone. LawCare's Life in the Law 2021 report found that almost two-thirds of lawyers felt they needed to check emails outside of regular work hours to keep up with their workload, and 28% said their work required them to be available to clients 24/7.
This isn't sustainable.
Where is the innovation? Where is the training of management to be able to manage a flexible workplace in a positive way? Where are the job shares and part-time workers? The compressed hours, flexitime or staggered hours? Have firms got to grips with understanding the financial implications? I'm not so sure.
I envisage that the law firm of the future will be values-driven in a way that supports diversity in its many forms and creates the platform for motivated staff to deliver for their clients.
Getting to this point will not be easy for tradition-bound law firms. But they will be surprised by the hunger among their lawyers, as well as the next generation, to embrace transformative change.
Dana Denis-Smith is CEO of Obelisk Support