I am disappointed to have had to defend the rule of law three times in just ten days.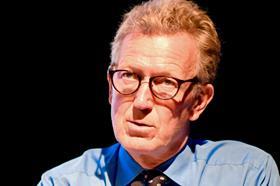 At the end of August, the Home Office published a video which referred to immigration lawyers as 'activist lawyers' abusing the system.
This is misleading, dangerous rhetoric and the Law Society immediately condemned the use of such language as an attack on the integrity and independence of the legal profession. Our statement was carried across print and broadcast media, and seen over two million times by people on social media. In a heartening display of solidarity, many solicitors were in touch with me directly to offer their support.
The Law Society and I were not alone in our concern– lawyers from the other branches of the profession, MPs, journalists and people from diverse walks of life expressed their alarm that a government department saw fit not only to identify lawyers with their clients' causes but to use inflammatory language on a subject which arouses extreme views.
In less than 24 hours the Home Office withdrew the video, acknowledging that the language used was inappropriate. Sadly, just days later the Home Secretary revived the term 'activist lawyers' in another social media post, prompting my second statement.
We challenged the language used not just because the term 'activist' is a slur but because it mischaracterises in a harmful way the vital role of lawyers when carrying out their professional duties.
It identifies them with their clients or their clients' causes, ignoring that solicitors advise on rights under the laws to which we are all equally subject. It suggests that lawyers are acting on their own political motives to frustrate the will of government, rather than to fulfil the requirements of the job – to apply the law and see justice done.
It is vital in a democratic society that every single case is judged on merit and it is the role of the justice system to determine the validity of claims without fear or favour. It is a fundamental principle that everyone, regardless of the political implications of their circumstances, has the right to legal representation and to have their case judged in accordance with the law. This function is and must remain independent of government, media and public opinion.
A government accountable to the people depends on robust checks and balances on power. In countries where lawyers are unable to do their job for fear of being scapegoated the rule of law is weakened. The consequences are a society that becomes less safe, less stable and less fair.
I am immensely proud to belong to a profession that serves the rule of law. I am proud to live in a country where legal obligations and rights cannot be overridden without due process.
So I was deeply disturbed to hear a government minister on the floor of the House of Commons say a new bill to amend the UK's Brexit deal with the EU will 'break international law'.
Britain's international standing is underpinned by our reputation for respect for the rule of law and fair play. This is not just about moral authority – although that is undoubtedly immediately undermined.
With Brexit fast approaching, Britain's reputation is one of our greatest assets; it has arguably rarely been so vital to our position on the global stage and for future trade negotiations.
Our commitment to the rule of law is key to attracting international business to the UK, key to our credibility when calling out human rights abuses, key to maintaining faith in our justice system at home and overseas, and key to trust in us as a nation.
When I became president of the Law Society my first priority and my presidential theme was and is 'upholding the rule of law'.
I believe each of you cares deeply about this, and your messages of support have reinforced this belief. Please support our campaign to defend the rule of law by urging your MP to amend the Internal Market Bill to remove the clauses which would undermine the rule of law.
Simon Davis is president of the Law Society