It was in early 2017 that the Contaminated Blood Scandal, as it commonly referred to, first found its way onto our desks, and what we came to learn was indeed truly shocking.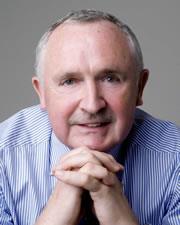 Initially we had become aware of the case of one victim's son, Jason Evans, whose father was infected with Hepatitis C and HIV via the use of the blood-plasma derived medicine called 'Factor VIII Concentrate'. He died in 1993 as direct result.
Jason, now 28, came to our office to tell us what had happened and to present a snapshot of the evidence that he had been collecting. Very soon it became obvious that something was fundamentally wrong. We had no hesitation in taking on the case immediately.
Although we had expected to receive some further enquiries, we could never have anticipated their volume and the sheer scale of the injustice and the range of nightmare stories that have plagued the lives of those caught up in what two former Health Ministers, Lord David Owen and Andy Burnham, have described as a cover-up.
By July 2017, we were sufficiently far advanced to make an application to the High Court for a Group Litigation Order (GLO), which was granted in September. (A Managing Judge has now been appointed. The case is at directions stage and will come back before the Court in December this year.) Meanwhile, and one week to the day following the issue of our GLO application, the prime minister announced that a public inquiry would be held into the scandal. This is now known as the 'Infected Blood Public Inquiry.'
For more than a year we have been hearing what the victims and/or their families would like from this Inquiry, and we have come to know them well. It is of course in no one's power to bring back someone's father, wife or child, but what is completely within the power of this government, the public inquiry and the courts, is to give those affected some answers and put in place some form of closure.
Our clients want to stop having to fight the government and the pharmaceutical companies responsible for importing and distributing infected blood products, and they want the recognition and acknowledgement of extensive and long term wrong-doing that they rightly deserve.
The obvious questions that arise are, what is recognition? And after all this time what does 'Truth and Justice' look like?
Having listened for over a year, it appears many simply wish to know the truth and have it put on record. They want an official account of the facts which lets the world know that this was avoidable, that there was negligence and possibly worse.
Hearing a doctor, former government minister or drug company executive explain their actions over the course of the 1970s, '80s and '90s through the public inquiry process will, for some, give them the answers they seek. For almost everyone, we anticipate that the process will be difficult and upsetting.
What is important though is that full and honest disclosure is made. This will be essential to enable full understanding and eventually, healing.
Importantly, there will be an opportunity for the infected victims and their loved ones to provide witness statements and evidence to the Inquiry, to record for posterity what they have suffered. Every client has their own story, often truly harrowing, and to have the chance to share that story is of critical importance. After so much loss over so many years, for some, their story is all they have left.
People have lost their homes, careers, children, dreams, marriages and their lives. The list of what our clients have had so cruelly taken away from them is virtually endless. This must now be recognised.
Some campaigners have committed a great deal of time to researching and identifying evidence. For this group, they hope that the evidence they have been waving around lawyers, politicians and the press will now be given proper consideration by a Judge who can make a determination upon it. They also hope that the various powers available to the courts and to the public inquiry will expose yet more evidence which will add to the picture of what happened, why it happened and who was responsible.
Amongst the common requests that are expressed from clients is mention of a national memorial.
What is truly incredible is the number of those who have died. With more than 2,000 deaths attributable to being given infected blood products as a treatment, the contaminated blood scandal is the single largest loss-of-life event to take place in this country in over 60 years.
Despite this, no government has seen it fit to acknowledge this with a national memorial, which has only added to the long-held belief that the powers-that-be in Westminster simply want this chapter of history to go away quietly.
Our clients have said that simply having their loved one's name on a memorial and a physical place for the tragedy to be remembered would help their grieving.
Hope is very high within the community that an end to this tortured road may be finally on the horizon. After a lifetime of blight, the nature of which most people would find difficult to even comprehend, they now stand facing the final hill they need to climb. This is their last chance to secure a just outcome.
This has all gone on for far too long. For many the entire process of 30-plus years of campaign represents quite simply the repayment of a debt to the last generation and fulfilment of an obligation to the next. Lives cannot be replaced, lost health cannot be restored but surely Truth and Justice must prevail for all.
Des Collins is leading the team representing more than 1,000 victims / families and nine campaign groups at the recently opened Infected Blood Public Inquiry. Collins Solicitors is also representing more than 500 families and victims in relation to the associated Contaminated Blood Products Group Litigation.