As the months draw ever nearer to the end of the Brexit transition, the UK continues its efforts to negotiate new deals with non-EU countries.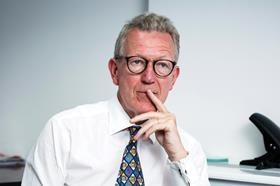 On 17 June, the UK government published its negotiation objectives for trade agreements with Australia, in a move which brings the UK ever closer to being an independent trading nation.
In a bid to secure free trade agreements (FTAs) that cover 80% of UK trade within the next three years, more free trade with non-EU countries is essential, and Australia is an important partner for the UK that could increase exports by up to £900 million.
In 2019, UK businesses traded £18.1 billion of services and goods with Australia, while Australia has invested £15.9 billion in the UK.
An FTA with Australia has the potential to benefit both of our nations as well as our legal professions, facilitating trade and creating opportunities for our members.
The strategic approach
The UK's approach to the FTA includes drawing on our relationship with a like-minded ally, with whom we share a common law system, language and societal values.
Key benefits of the FTA include enhancing the ability of professionals in audit, accountancy and legal services to move more easily and support the facilitation of recognition of professional qualifications in these industries.
Indeed, there is a strong and long-standing relationship between Australian and UK legal professionals, regulators and representative bodies, which draws on the historically close relations between the two countries, the cross-border flow of legal services and similarities in justice systems and culture.
UK firms do not usually face any difficulties with their Australian operations, and are able to establish and practise well, although not in the UK Limited Liability Partnership (LLP) structure. However, remaining practical barriers prevent realisation of the full benefit of trade in legal services between our countries.
The barriers to dual-qualification
For solicitors of England and Wales, a major barrier to trade in legal services between Australia and the UK is qualification recognition. Many lawyers seek dual-qualification to practise, either in Australia or in England and Wales, as part of their career progression.
While Australian lawyers can currently undertake a test in order to dual-qualify in England and Wales, it is not as straightforward for solicitors from England and Wales, which often acts as a deterrent to foreign lawyers entering the market in Australia.
Lawyers must meet three perquisites to be admitted to the Australian legal profession including:
Academic qualifications from an approved institution, including the equivalent of at least three years' full-time study of law and successful completion of 11 compulsory areas of legal knowledge.
Completion of an accredited or approved course of practical legal education at an accredited institution, or an approved provider, or under an approved training programme.
Being a fit and proper person to be admitted to the legal profession.
Admission to the Australian legal profession is an exercise of the inherent jurisdiction of each state and territory.
However, the Legal Profession Uniform Law (Uniform Law) and Uniform Rules, provides the regulatory framework for the legal profession in New South Wales (NSW) and Victoria, as well a common market for legal services.
Adopted in 2015, the Uniform Law in NSW and Victoria saw around 68% of law practices and practitioners move into a common legal services market under a uniform regulatory framework.
While recognising that these are matters for the governments and professional associations in those jurisdictions, the Law Society supports the view that states and territories of Australia should consider full implementation of the Uniform Law. At the same time greater transparency in admission of foreign lawyers under the Uniform Law would help foreign lawyers wishing to contribute in certain practice areas.
Visa uncertainty, meanwhile, is also discouraging applications, with the time taken to dual-qualify not always in accord with the visa structure.
Despite these differences there are common features in the regulation of the practice of foreign law in Australia, which are a good indication of our legal professions' joint desire to facilitate cross-border trade in goods and services.
Cooperation is key
With the UK government taking steps to facilitate trade with our colleagues in Australia, the Law Society is also working to facilitate greater cooperation between the Australian and UK legal professions.
Barriers to trade increase costs for clients in Australia; limit international opportunities for local lawyers; and reduce the skills transfer and contribution to the local market.
In a statement, the President of the Law Council of Australia, Pauline Wright, highlighted the opportunities that an FTA with the UK presents, noting 'our legal system is linked with that of the United Kingdom, and we share a commitment to the rule of law and to an open and rules-based system of international trade'.
Australian lawyers, she said, presently enjoy good access to the UK legal services market, but 'there is still room to improve market access and deliver a best practice framework to support transnational practice and trade in legal services – including by promoting mutual recognition and limited liability partnerships'.
The Law Society supports a greater recognition of professional qualifications regardless of route to qualification and without need for additional study, which would go hand-in-hand with increased mobility options to facilitate short-term secondments.
Clearer guidelines for admission with prior experience and conditional admission, greater uniformity of regulation and more availability of business structures, including the UK LLP would also provide benefit to foreign and local lawyers alike.
To this end, the Law Society of England and Wales looks forward to continuing to engage with UK government, our members in Australia and our Australian counterparts. We greatly value the strong relationship between our legal professions and believe that we can achieve strong trade outcomes also for Australian legal practitioners and law firms.
Simon Davis, Law Society president