Membership of the EU has helped the UK develop laws and policies that protect children, as all shared obligations relating to children under EU law are explicitly grounded in the UN Convention on the Rights of the Child.
One example of this is a child's right to be forgotten in relation to online information circulated about them. This right did not previously exist but is now better protected as a result of a judgment from the Court of Justice of the European Union. This is one clear example of where the law has had to develop – these online risks for children simply didn't exist 30 years ago.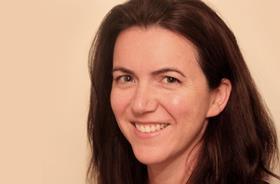 So, whatever the outcome of the Brexit process, how do we ensure as a country that we continue to develop our protection of children? How do we ensure there is no 'going backwards' in children's rights?
During the passage of the Withdrawal Bill, MPs and Peers repeatedly raised worries that children's rights will not be fully protected once we leave the EU as children will not automatically benefit from the protections that currently exist within the EU legal framework.
The government asserted that children's rights are already fully protected in domestic law. The government has also repeatedly stated its commitment to 'giving due consideration to the United Nations Convention on the Rights of the Child (UNCRC) when developing new policy and legislation' and whether its impact is direct or indirect.
This commitment is welcome but it's not translating into practice. For example, in 2010, the UK Government made clear its commitment to give due consideration to the UNCRC when making policy and legislation. Two years later the Legal Aid, Sentencing and Punishment of Offenders Bill went through parliament and removed whole areas of law from the scope of state funded legal aid, including employment, most education, immigration, private family law, many debt and housing cases, and most welfare benefits cases.
At the time the government claimed that the changes under that Bill would still 'protect the vast majority of funding in cases involving children' but no child rights impact assessment was actually carried out. Yet, legal advice is at heart of how many children are able to actually enforce their rights.
If children, or those caring for them, cannot take steps to ensure the law is upheld, they can be left without a home, without status, excluded from education, and separated from their family. Key decisions about a child's future can be made without their views being put forward, or all the necessary information considered.
The changes to legal aid and their impact on children were criticised by Joint Committee on Human Rights, the Justice Committee and the UN Committee on the Rights of the Child, as well as the Office of the Children's Commissioner and countless NGOs working with children.
This year, the government reintroduced immigration legal aid for children who are separated from their parents. This is extremely welcome but also comes after six years of campaigning and litigation and it should never have been taken away from them in the first place. It is an example of a failing to consider children's rights at the earliest stages of law and policy making.
This week, the Department for Education announced the launch of 'a comprehensive children's rights training package across Government'. This has been developed with the support of children's rights experts, including Coram, and is a very welcome development. But is there actually the political will to genuinely embed children's rights considerations into law and policy making? In Wales, for example, Ministers are required to have due regard to the rights contained in the UNCRC when making new law and policy that affects children. There is no such legal duty in England.
Every day Coram sees the gaps between what children's rights are on paper, and how they are upheld, or not, in reality.
Take Sam* for example. He came to the UK from Nigeria with his mother as a baby and has lived here ever since. He experienced sexual abuse growing up and is extremely vulnerable. But he has thrived at school and now wants to go to university. Coram helped Sam apply for permanent status (indefinite leave to remain), highlighting that this would allow him to feel safe and accepted in this country and also allow him to go to university and subsequently find employment.
However the Home Office granted this boy, who has spent his whole life in the UK, who is British in all but paperwork, permission to stay here for just 2½ years. He will now need to make a further four applications over a ten year period and spend over £10,000 in application fees before he will get settled status in his late twenties. It he is unable to make one of those applications, for example if he can't afford the fees, he will end up undocumented, unable to work, study, access healthcare, open a bank account or even drive a car.
This immigration decision, which organisations working with young migrants see all the time, ignores what is in that child's best interests and priorities immigration control over children's rights. Coram challenges these types of case in the courts but it is time for genuine systemic change so that all children's rights are upheld in all decisions made about them.
Find out more about Coram's work at childrenslegalcentre.com
*name has been changed