Why is it that an innovative, technology-based, efficient legal solution that provided access to justice for hundreds of thousands of claimants has not been supported by the Court of Appeal?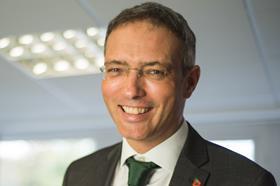 And what are the consequences, for any law firm looking to offer similar services, of the recent judgment of the CoA in Bott & Co Solicitors Ltd v Ryanair DAC?
Proceedings were issued to recover fees owed under a CFA, having successfully recovered compensation from the defendant airline for delayed and cancelled flights. There was no dispute that the sums paid were solely as a result of Bott and Co's involvement. The defendant airline had however intentionally forwarded the compensation payments to the clients directly, thereby depriving the law firm of its ability to deduct its fees at source. We argued that they held an equitable lien over the compensation paid, for its unpaid fees and that it had a right to recover those fees from Ryanair under the principles established in Khans Solicitors v Chifuntwe [2013] EWCA Civ 481.
The CoA found that the work done was largely mechanical, formulaic and involved little dispute and therefore declined to award Bott and Co an equitable lien over its unpaid fees.
This decision has established the principle that a technological solution results in a legal process that falls outside the scope of the protection of a solicitor's lien. In reality, effective automation is the distillation of months of thought, legal craft and legal knowledge as well as financial investment, which if done well can actually enable better access to justice and smooth the customer journey such that it helps uptake. It can also help the opponent, in this case airlines, by removing unmeritorious claims from the process.
Any suggestion that the claims were straightforward is incorrect. Current data shows that over 50% of claims end up in litigation after airline denial, with Bott and Co having had to take €400 claims all the way to the CoA three times in the last five years.
As was described by Lord Briggs in Edmondson, the equitable lien 'is a judge-made remedy, motivated not by any fondness for solicitors as fellow lawyers or even as officers of the court, but rather because it promotes access to justice'.
In many ways I see our case as Edmondson Part 2.
The CoA considered evidence of the systems that Bott and Co had developed to process large volumes of flight delay compensation claims at low cost. The computer systems had been designed and in some cases developed by a solicitor to largely automate the process of assessing a client's prospects of success, advising on the merits and quantum of the claim and then drafting a suitable letter before claim. The system was extremely effective at excluding claims which were unlikely to have been successful.
For me the CoA decision is a strange one. By raising the prospect of non-payment it will become counter-intuitive for solicitors to embrace new technologies such as AI, block chain and business automation tools that are set to drive forward every other business sector in the UK.
It's only a small step then to recognise that this could ultimately have an adverse effect on the competitiveness of UK law firms internationally.
It becomes vitally important therefore that we unite as a profession to ensure that the business models of forward thinking solicitors' practices everywhere are not compromised.

Given the importance of this decision for solicitors and clients alike, we have sought permission to appeal from the Supreme Court and asked the Law Society to intervene.
David Bott is the senior partner at Bott & Co.