Our latest poll amongst women working in the legal profession continues to shine a spotlight on the inequalities that exist within the profession.
Gazette readers will remember our survey of 900 women at the start of the pandemic with women lawyers experiencing exhaustion as they tried to balance childcare with work. Six months on and almost a quarter have not seen their incomes return to pre-Covid levels with 1 in 5 working less than their previous working hours.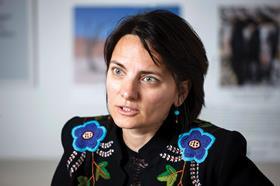 At the Next 100 Years, we're attempting to track the experiences of women throughout the pandemic. Our latest snap poll conducted in October of 400 women working in the profession found that 32% worked for organisations which had made redundancies as a result of the pandemic with over half (52%) suspecting that some firms were using the pandemic as an excuse for cuts and 55% saying they thought women in the profession were being disproportionately impacted by cuts and redundancies.
Despite this, only 9% thought their job would be at risk in the next six months and 70% still expected their organisation to be resilient to the economic downturn caused by the pandemic.
Almost two thirds (63%) said that the pandemic has had a negative impact on their mental health and over half (55%) said that their caring responsibilities had increased since the pandemic had begun, either due to increased childcare or caring for vulnerable or shielding relatives.
76% said that their organisation was handling the pandemic well. But expectations of a return to the office were low, with only 4% anticipating a full return to the office. 55% were working entirely from home with only 10% working either entirely or mostly from the office. Sadly, 16% felt under pressure to work from the office more than they felt comfortable with.
Yet, those women with caring responsibilities are again the ones facing perhaps the biggest challenges: Of those with children under 16, 59% said they had fewer childcare options available to them than before the pandemic; 69% anticipated having to take time off in the coming months due to school or nursery closures or their family having to self-isolate; and, 51% expected that in that situation they would take on more of the childcare than their partner. Almost half (45%) were concerned their employer would be less understanding about childcare issues as the pandemic went on.
The continuing lack of childcare due to grandparents being unable to step in and some providers remaining shut, as well as the prospect of children being required to self-isolate or schools being closed weighs on many.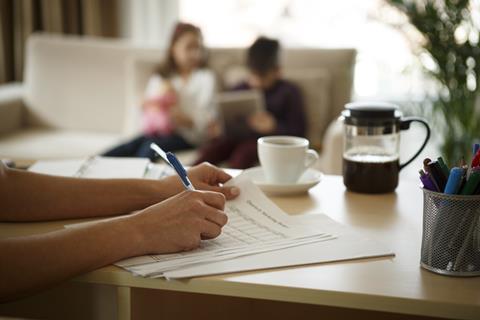 One senior in-house lawyer said, 'It is clear that the combination of remote working and caring responsibilities is placing a disproportionate strain on some women in the team. Although schools are back, childcare for younger children is still a problem, with those returning from maternity leave facing difficulties finding places.'
'If the schools close again I'm doomed,' said one associate, while a barrister explained, 'The caring responsibilities are my biggest concern. I have three young children and have had periods where they have had to self-isolate, so my work has been affected. It will continue to happen and adversely affect women.'
Concerns that women were more likely to be impacted by redundancies and cuts, in part, centred around women's caring responsibilities, how this might have impacted on their work over lockdown and the likelihood they would have requested furlough at this time.
A law firm partner said, 'Women have really struggled with childcare and are worried about appraisals, especially when there is talk of rewarding those who "stepped up" during lockdown.'
Another partner said, 'As an employment lawyer who specialises in sex discrimination work for professional women, I have seen numerous female clients, especially mothers, lose their jobs in the past six months where it's evident caring responsibilities have been a factor.'
Responses to the survey also highlighted that redundancies tended to be among junior legal staff, particularly paralegals, secretarial and businesses services staff, the majority of whom are female.
'All our secretaries are female, and we are a very traditional firm with a lot of secretarial staff. The majority were furloughed along with only two male junior lawyers. All 12 staff we made redundant were female secretaries,' explained one law firm partner.
The survey shows that women in the legal profession continue to be put under pressure by this crisis. A significant minority are still experiencing lower incomes and hours than they enjoyed before Covid and there are concerns that redundancies are more likely to impact women, whether due to the roles they traditionally work in, childcare responsibilities or the continued dominance of men at senior levels.
Although the situation has improved considerably since our lockdown survey in May, women are still feeling the fall-out from that period and remain apprehensive about the ongoing impact increased caring responsibilities will have on their working lives.
We know from our 2019 survey that before the pandemic a lack of flexible working was a big issue for women in the profession and an area where progress was needed. Working from home has become the norm for most and although some feel pressure to be in the office more, firms are embracing remote working for now and it seems into the future, something that is likely to be hugely positive for women and working parents far beyond the pandemic.
Dana Denis-Smith, founder of The Next 100 Years and CEO of Obelisk Support