First female Law Society president Carolyn Kirby and current deputy vice president I. Stephanie Boyce reflect on the centenary of the Sex Disqualification (Removal) Act, why they decided to apply to become a Law Society office holder and their experience of being women in the law.
Carolyn Kirby, first female president of the Law Society of England and Wales
My introduction to the profession was inauspicious. At my interview for a training contract, the senior partner grilled me at length on every module of the Law Society's finals then put me in a room with blank paper and a moneylender's agreement with instruction to re-draft it in accordance with the Consumer Credit Act.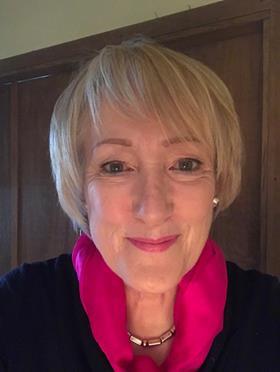 A male candidate interviewed on the same day had a chat with a different partner about rugby – the senior partner stuck his head round the door to ask him when he could start.
Despite that, I became the first female trainee in the firm – starting a career-long string of unintentional first female (FF) roles.
After qualifying, I spent almost twenty years in private practice. I also occupied the role of secretary to my local law society (FF) and regularly chaired the local law societies' annual conference (FF), so putting myself forward to join Law Society council was a natural next step.
There was some turbulence at the top of the Law Society at the time, and given my chairing and organisational experience, I was encouraged to stand for election as deputy vice president.
I probably would not have done that without the encouragement of male colleagues – who occupied all the positions of influence at the time – not because I was a woman but because I had only been on council a year and it was unusual to stand so soon.
The 2000 election was amongst the whole profession and evidently my thoughts as to how the society should be run struck a chord – perhaps because of the increasing number of women entering the profession by then.
Becoming the first woman president of the society was not a conscious statement on my part. I simply felt I had the right skills for the role.
Representing such a large and diverse profession internationally was a highlight of my career. I am grateful to all the people who supported me and to the women who wrote expressing their thanks for breaking the glass ceiling.
Nelson Mandela famously wrote: 'It always seems impossible until it's done.' I feel enormously proud that twenty years on from my presidency, Stephanie Boyce will become the sixth female president in 2021 – proving that women in leadership in the law are here to stay.
I. Stephanie Boyce, Law Society of England and Wales deputy vice-president
In 1918, women over 30, subject to voting registrations requirement, gained the right to vote and in 1919, the Sex Disqualification (Removal) Act enabled women to become solicitors, barristers, jurors and magistrates for the first time – both giant steps forwards for gender equality.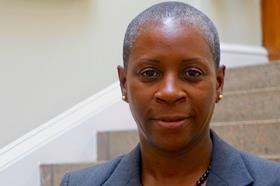 These acts served as a beacon of hope for the millions of women who had been denied the right to vote and given limited employment opportunities simply because of their gender.
But 100 years later women still languish behind men in pay, political representation, access to justice and in the work place – including legal services.
Whilst gender equality in the profession has come a long way, there is still much further to go.
As of July 2018, 50.8% of practising solicitors are women yet women only make up 30.1% of partners in private practice.
At crucial points in their career trajectory, many women are voting with their feet and leaving the profession – often when they have the skills and experience to make partner.
Many female solicitors choose to move in-house, partly because this is considered a more flexible and diverse workplace.
I myself come from an in-house background – making the move in-house two years after qualification. My main reason for doing so was greater flexibility and career development.
Women play a vital role in the legal profession. Each and every one of us must play our part in ensuring that the best and brightest are attracted to the law and stay in the profession.
We must all work together to strengthen laws that counter discrimination and widen access to justice. The ability to access free or low-cost legal advice is particularly important for women who are more likely to experience economic disadvantage and be less likely to be able to pay for legal advice.
We must continue to discuss, shape, take opportunities, support and play our part in ensuring gender balance at every level of the law.
I joined council representing the women lawyers division in 2013, made my first attempt to become deputy vice president in 2015 and was successful after my fourth attempt.
There have only been five female presidents in the history of the Law Society. I decided to apply for deputy vice president to give those from diverse backgrounds the confidence to think of themselves as a future leader of our profession.
My role as deputy vice president is a reminder that regardless of your background, gender, sexuality or ethnicity you can reach the top of our profession.
To find out more about being a woman in the law click here.

Together with CILEx and the Bar Council, we launched the women in law pledge - created to bring gender equality to the forefront of the conversation. Find out more and sign up to the pledge here.
Carolyn Kirby, first female president of the Law Society of England and Wales, and I. Stephanie Boyce, Law Society of England and Wales deputy vice-president