Not since the Industrial Revolution has the UK seen such a seismic shift in the nature of work and workers. 'Disrupters' such as Uber, Deliveroo and other platforms of the 'gig economy', the growing use of zero-hours contracts, and the unstoppable rise of automated ways of working are changing how we earn a living and the complex machinery of employment laws that governs it.
So it was with great expectation that Matthew Taylor's Downing Street-sponsored review into modern working practices was published on 11 July, detailing the breadth of challenges presented and including recommendations to reform employment law across workplace rights, enforcement, the role of government, and the way employers and individuals behave.
Even before the Taylor Review was released, many wasted no time voicing dissatisfaction. Comments ranged from a moderate 'not the game-changer needed', to the derisive 'spectacularly failed to deliver'. Putting that against the Law Society's response (a 'bold yet balanced' report), you could be forgiven for thinking we were reading two different documents.
So why do we take such a view? It is not only from the satisfaction of seeing all the major recommendations made by our Employment Law Committee in our submission reflected in the report – either in details or in principle. Looking underneath the headlines, we see it as setting out a blueprint for fundamental changes to employment law which will match the fundamental changes to the way we work.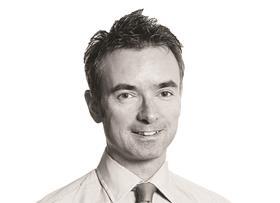 Perhaps least colourful but most important are Taylor's recommendations for clearer legislation around employment status, including the introduction of a 'dependent contractor' category. Employment status determines what rights we have at work – the current complexity and ambiguity only serves to let bad practice hide in legal grey areas.
By setting out clear rights in one piece of legislation, everyone can have clarity around what their rights and responsibilities are. Those who seek to exploit staff will be left with nowhere to hide. Those who are trying to defend their rights will be spared from wading through complex case law and interpretations to understand how the law might help.
We were also pleased to see the review acknowledge the difficulties caused by the present employment tribunal fees system (concerns that the Supreme Court's judgment last week has now dealt with).
These are all positive steps that will make a difference. But they are purely academic unless they can be effectively enforced both at an individual and company-wide level, where systematic misbehaviour needs a bigger response.
The review recommends giving employment tribunals significantly harsher penalties to impose on companies which repeatedly flout employment law, exploit staff, and ignore tribunal and court decisions. It also calls for greater government involvement – recognising the need for agencies to take direct action against employers who consistently break the law. The new director of labour market enforcement will play an important part in enforcement at a strategic level.
As with any significant legislative reform, this will only work if the government is willing to implement enough of the proposals to make a difference, not just the easiest or the quickest wins. Equally important is that enforcement bodies are given the resources they need to make these new powers more than just a paper tiger – an important caveat in the age of austerity.
So we do not back away from calling the review 'bold yet balanced'. Taylor has not shied away from recommending changes where the system is clearly not working, while striking the balance between protecting workers' rights without stifling innovation. It was a task that many dismissed as impossibly hard, and it is to the credit of Taylor and his team that they delivered on the task in such a comprehensive manner.
Laurence Anstis is chair of the Law Society's Employment Law Committee