I was first introduced to the Law Society's women in leadership in law programme by Law Society president Christina Blacklaws over breakfast at the International Bar Association's officers meeting in Oslo, Norway, in the spring of 2018.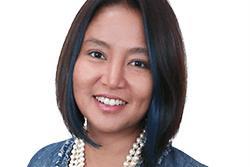 Listening to Christina talk passionately about her work around gender equality issues, I was drawn to the thought and planning put behind her women in leadership programme - particularly the international roundtables and international women in law report.
I immediately decided to get involved with the programme. A short fifteen months later, I found myself in London at the launch of the report and participating in an international women in law panel at the Law Society's international symposium on women in the law alongside Christina Blacklaws, Harriette Chiggai, vce president of the Law Society of Kenya, and Horacio Bernardes Neto, president of the International Bar Association.
I was intrigued by the detailed planning behind the execution of each roundtable and ambition of a leader of arguably one of the largest law societies in the world during a presidency tenure of merely one year.
Many leaders advocate ideas but few were able to execute to completion. I was amazed that Christina and the Law Society were able to do this with such a global footprint and impact. The international women in law symposium which followed the launch of the report was attended by over three hundred participants and explored the important and urgent need for greater gender equality in the legal profession.
As a regional managing partner of ZICO Law, the first law firm in South East Asia with eighteen offices in all ten Asean countries, I am front seat to the various issues around gender equality in South East Asia.
The gender power dynamics, inter-sectioned by the cross currents of culture, religion, market economy and the maturity of each legal market, have continued to fascinate me throughout my time at ZICO Law.
ZICO is undoubtedly a 'melting pot' of Asean cultures – with twenty-two ethnic groups, thirty-five dialects spoken. It is also gender diverse – with women comprising 54% of leadership and 52% of the total workforce.
Coming from a diverse firm, I was keen to be involved with the roundtables and give participants the opportunity to have open and frank discussions around sensitive gender issues.
Participants – who include senior general counsels of large Asean corporations and other law firm leaders – will undoubtedly have the opportunity to help spread the Law Society's message and implement some of the key takeaways in their own organisations and the wider community.
At ZICO Law, we included country-specific modules for both lawyers and partners to complete via webinars, online training portal and selected in-person training sessions within our internal ZICO Law Academy where new training and education programmes around diversity and inclusion topics were introduced
Secondments for promising junior lawyers now include secondments to both ZICO Law offices in other Asean countries, and to select key clients in the region. The hope is that this will give promising young lawyers a more well-rounded experience and appreciation for different, diverse workforces.
The report sets concrete recommendations on pressing issues such as traditional gender roles and stereotypes, gender pay gap, and flexible working and advocates initiatives such as training, public awareness campaigns, engaging male champions for change, policy and legislative reform.
To achieve gender equality in the legal profession, firms around the world must work together to adopt these initiatives and ensure that the next generation of lawyers enters a more inclusive, diverse profession.
Hanim Hamzah is regional managing partner of ZICOlaw Network, the only premier law firm network with offices in all ten ASEAN countries. This article represents the author's opinion and does not necessarily reflect that of the ZICOlaw Network