What is the one thing that fills litigators with the most dread? Is it the fearless reputation of their City opponents? Is it the judge who regards precedent as a mere fashion accessory? Or perhaps their esteemed judicial colleague, the budgeting zealot, who will savagely slash budgets in inverse proportion to the amount of breakfast they had that morning?
All these are frightening in different ways, but one phenomenon is even worse: the excessively optimistic client. Lawyers who routinely deal with clients who are highly demanding, stressed, or even angry may think that a highly optimistic client does not sound that bad. And they are not, unless you are a litigator working under a conditional fee agreement, trying to convince said client that the time has come to settle their claim, for less than they were expecting.
Some clients can become emotionally wedded to the notion of seeing their day in court, or too blinkered to see the weaknesses in their case. Others are simply unwilling to accept advice and determined to hold out for a higher offer. If clients want to spend their own money pursuing a course that goes against the advice of their solicitor, that is not really a problem. But when their lawyer is acting under a CFA, it can quickly become a nightmare scenario for the law firm.
With this in mind, last month's Court of Appeal decision in Butler v Bankside Commercial Ltd [2020] EWCA Civ 203 (tinyurl.com/yx68scdq) will be welcome reading for litigators who work under conditional fees.
Law firm Bankside Commercial had acted for its client Helene Butler in a commercial claim. In May 2011, the defendants in her claim had made a settlement offer of €90,000, which she rejected. The parties then went to mediation, which proved fruitless.
Time was running out, and with the case heading towards an imminent arbitration hearing, Bankside was concerned that Butler needed to make an urgent and realistic counter-offer. In a detailed letter, it strongly advised her to make an offer of €90,000 plus 50% of costs; she did not accept this advice.
The following day, Bankside warned its client that if she did not instruct it to make this counter-offer, it would terminate the retainer – which it then did when she did not respond by its deadline. Butler continued her claim with another solicitor, but ultimately only managed to achieve an arbitration award of £40,000, with a costs award that was not entirely in her favour.
For solicitors who have taken on the risks of a CFA, their right to protection against the 'whims of the unreasonably optimistic client' cannot turn on the 'random happenstance' of whether or not the other side has made an offer.
Bankside then presented Butler with a bill of more than £200,000 for its profit costs, success fee, disbursements and after-the-event insurance premium. The client disputed that she was liable to pay it.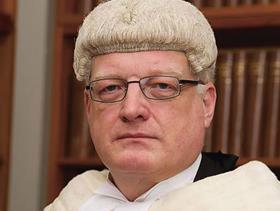 At first instance, Master Yoxall noted that Butler's 'pyrrhic victory' in terms of the amount she eventually achieved at arbitration 'explodes any argument' that the law firm was 'forcing' her to settle at 'an undervalue'. He gave summary judgment in Bankside's favour.
The client's appeal against this decision was dismissed by Turner J in March 2019. Last month a further appeal by Butler was unanimously dismissed by the Court of Appeal.
The agreement in question was a standard CFA, made on Law Society terms. At the centre of the legal argument over whether or not Butler must pay Bankside's bill was the interpretation of the line: 'We can end this [CFA] agreement if you reject our opinion about making a settlement with your opponent.'
Butler argued that 'making a settlement' should be interpreted narrowly, effectively only relating to advice about accepting an offer made by the opposing party, rather than applying to advice about whether she should make her own offer to settle.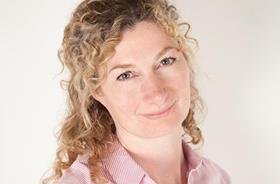 This was flatly rejected by the Court of Appeal. Giving the lead judgment, Lord Justice Lewison admiringly repeated what Turner J (pictured) had said about the difference between cases where there is no CFA, in which the client is free to ignore their solicitor's advice, and claims governed by a CFA, where it is a whole different ball game because the solicitors are at financial risk.
Turner J had said that for solicitors who have taken on the risks of a CFA, their right to protection against the 'whims of the unreasonably optimistic client' cannot turn on the 'random happenstance' of whether or not the other side has made an offer; it must also apply where the client is advised to make the offer. He added: 'For solicitors to be required to wait, like Vladimir and Estragon, for an offer from the other side which might never come rather than, where appropriate, to take the initiative in negotiations would impose artificial and unjustifiable limits on their ability to protect their own legitimate interests.'
Endorsing Turner J's comments, Lord Justice Lewison dismissed the appeal, with Lord Justice David Richards and Lady Justice Rose in agreement. Perhaps litigators worrying about those dangerously optimistic clients will now sleep a little easier knowing that the Court of Appeal has got their back.
Rachel Rothwell is editor of Gazette sister magazine Litigation Funding, the essential guide to finance and costs. For subscription details, tel: 020 8049 3890