Specialist lawyers have cautiously welcomed the chancellor of the exchequer's announcement that so-called stablecoins - cryptoassets with a value pegged to that of a conventional fiat currency - are to 'be brought within the scope of regulation'. The announcement is part of a package of measures, including the promise of a Royal Mint 'non fungible token' (NFT), to make the UK 'a global hub for cryptoasset technology and investment'.
'I'm pleased with the direction of travel,' said Chris Finney, partner at City firm Fox Williams Solicitors and advocate for regulation of the crypto sector, 'but everything is going to depend on the detail.' He noted that bringing stablecoins into the scope of the electronic payments regulations would require parliamentary time.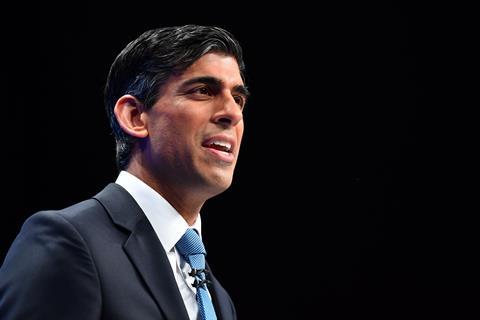 Other experts questioned the wisdom of the focus on stablecoins. Simon Cohen, managing associate at crypto specialist Ontier, said: 'We applaud Mr Sunak for recognising the importance of rigorous regulation in the digital currency space. However, the attraction of a non-fiat currency is its independence from any one government-controlled financial system – and stable coins, by definition, are pegged to an existing currency.
'It's not difficult to see why a chancellor would favour this linked form of digital asset with inbuilt checks against volatility but, in reality, it's just another variant of the same thing – government controlled currency.'
Regulators are already struggling with the approval of crypto businesses. Zoe Wyatt, partner and head of crypto at Big Four firm Andersen noted that, so far, the Financial Conduct Authority has granted licences to 33 of more than 160 applicants. 'Anecdotally, the FCA has told a number of UK success stories that they will not get a licence and must offshore. It appears that the FCA is under resourced, underfunded, lacks knowledge of the sector and has no appetite to regulate because of the perceived risk. This is damaging innovation.'
Treasury secretary John Glen MP confirmed this week that the government will consult on wider regulation of the cryptoasset sector later this year. This is expected to follow publication of the Law Commission's consultation paper on cryptoassets, which is due 'in mid-2022'.