Maria Pittordis, a highly-respected partner at international law firm Hill Dickinson who enjoyed a successful career with the practice for 30 years, has passed away aged 55 following a short illness.
Colleagues of Maria, head of Marine, Trade and Energy at Hill Dickinson since 2008, have paid tribute to her describing her as 'driven, caring, funny and indefatigable'.
A prominent travel and marine lawyer with more than 30 years advising the industry, Maria was globally acknowledged as a leading figure in the personal injury and regulatory sector. She advised on high-profile cruise and ferry casualties such as the Bowbelle/Marchioness, the QE2 grounding, Achille Lauro, and Costa Concordia, as well as prominent inquests, including the terrorist attacks in Tunisia on the Bardo Museum and the Sousse resort, and the carbon monoxide deaths in Corfu.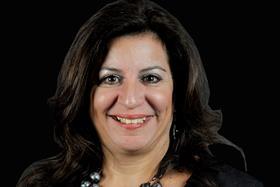 Maria was born in 1962 at King's College Hospital, London to Pantelis and Joanna, who came to London from Cyprus in 1960. She was the first born and sister to Stelios and Jenny. Maria attended Haggerston Girls' Comprehensive School in Bethnal Green in the east end of London and was the first pupil at the school to attain 10 'O' Levels and 4 'A' Levels before going to Queen Mary University of London to study law. Maria was one of the first in her family to go to university and establish a professional career, an experience she spoke of in recent interviews about her path into law.
Following qualification as a barrister, Maria worked at 12 King's Bench Walk. She left the Bar in 1987 to join Hill Dickinson's London office, and was made partner in 1992 and appointed head of the Marine, Trade and Energy group in 2008, overseeing a team of more than 150 people across eight offices.
Maria's most recent high-profile cruise industry success saw her defend a UK class action claim involving a Norovirus outbreak onboard a cruise liner. The landmark case, which remains the only successful defence of a Norovirus claim in a group action, saw her acknowledged as an industry leader on gastric illness claims across the travel sector and named Defendant Personal Injury Lawyer of the Year 2016 at the Eclipse Proclaim Personal Injury Awards and again at the 2017 ACQ Law Awards. She was frequently sought after as a commentator on this topic and featured regularly in both the trade and national media.
Maria also advised a number of industry associations such as CLIA and UK Chamber of Shipping. Earlier this year, she attended a round table meeting as one of only four expert maritime lawyers invited to advise the government as part of its Brexit withdrawal preparations on the potential effects of Brexit on the maritime sector.
Away from work, she enjoyed travelling and spending time with family including her beloved husband Takis and three sons Dino, Yiannis and Pantelis. Maria and Takis first met at a wedding but did not get the chance to talk to each other or even be introduced. Her sister Jenny later arranged a dinner party where Maria and Takis were the only guests. Jenny introduced them to each other that evening and, as they say, the rest is history.
Maria's most cherished role was that of wife and mother, speaking often of her love for Takis and her boys and their unwavering support of her career. Maria made many sacrifices both personal and financial to ensure that her children benefited from an excellent education and decided to forego the trappings of wealth to secure her family's future. Maria's number one supporter throughout her career was Takis – giving her the strength, support and courage to fulfil her potential and reach the top of her profession.
Paying tribute to Maria, David Wareing, chairman at Hill Dickinson, said: 'Maria was formidable, driven, indefatigable and commercially astute but most importantly she was human. She was funny and caring in equal measure and we were fortunate to be able to call her a colleague and a friend. Her legacy will live on through all those of us within Hill Dickinson and outside whom she has inspired, supported, helped and cared for over the too short years of her life. All our thoughts are with her family at this time.'
Since Maria's passing on Wednesday 11 October 2017, a book of condolence has opened online where messages and photographs of Maria can be shared with family, friends, colleagues and clients.
A special Memorial Service will be held on Monday 27 November 2017 at 3.00pm, at St Botolph without Aldgate, Aldgate High Street, London, EC3N 1AB. The service will be followed by a reception at Gibson Hall, 13 Bishopsgate, London, EC2N 3BA.