A leading defendant lawyer has warned of unintended consequences that could undermine personal injury reforms - as claims managers already seek ways to get round new legislation.
The Civil Liability Bill came passed the House of Lords yesterday with no further amendments and could be granted royal assent within a matter of days.
The legislation imposes a tariff of fixed damages - significantly reduced from current levels - for soft-tissue injuries lasting up to two years, alongside secondary legislation to increase the small claims limit for RTA claims to £5,000.
The changes, due to come into force from April 2020, are likely to mean personal injury solicitors are sidelined as claimants suffering whiplash injuries are instead guided to an online portal where they will effectively represent themselves.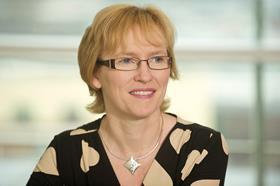 Speaking at an Association of British Insurers conference yesterday, Catherine Burt, national head of the counter fraud team at DAC Beachcroft Claims Ltd, warned that, if solicitors leave the market, opportunistic fraud could increase, as it will be more difficult to detect in a digital portal.
'I can see the portal is a really good idea from the industry's point of view - the whole point is settling claims as cheaply and quickly as possible,' said Burt. 'I share the concerns about how we are going to deal with fraud in that process, unless there are checks built into it. Insurers will have to be on top of their game to detect fraud and deal with it.
'We are going to have a look at some form of AI with dynamic fraud detection built into it. We have done a lot of work on knowing who are our opponents, but the claims solicitors are moving out of the market and we don't know who is coming up behind [or] the information that we need to defeat [fraudulant] claims.'
Burt said there is also the issue of some injuries remaining subject to common law damages and not the tariff. Insurer clients have already reported an increase in claims for injuries to elbows and knees, she said.
Speaking at the same event, Donna Scully, director of Liverpool firm Carpenters which represents claimants and insurers, said her firm is sifting out up to 25% inquiries to ensure they do not go into the current claims portal. 'That filtering process is going. How are we going to deal with fraud checks and keep an eye on it? We need it to be frictionless but it will be easy potentially for somebody to commit fraud,' Scully said.