For those entering the legal profession, there is much uncertainty. The speed of change is accelerating rapidly. Firms which fail to adapt and respond to the changing environment are likely to be left behind. Law firms will need to assess what needs rethinking beyond the post-pandemic recovery. Where do changes need to be made? How much of this is just the legal profession catching up with other more progressive industries and how much is real, secular change?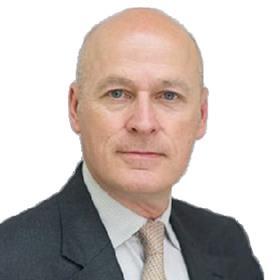 During my own legal career so far, and as the former Executive Partner of Slaughter and May, I have seen many big changes and watched the profession evolve. As well as being Chair of The College of Legal Practice, I'm a commercial mediator and have several non-executive and trustee roles across various industries, which all help me to see the legal profession in the wider context of many other professional services and other sectors. It is interesting to compare the profession's response compared to other sectors which are moving more quickly towards some very big changes.
I would suggest that these are some key issues to consider when thinking about the future and how to stay ahead of the game.
Legal tech adoption - survival of the fittest?
Perhaps the most significant change for the legal profession is in technology. It's likely that firms will be looking slightly differently at the way they recruit talent. Not only will firms want evidence of legal abilities; they will also want new recruits to be highly tech-savvy. This is also attractive to clients – apps are increasingly allowing clients to engage with the firm or see live updates on their cases. In addition, many law firms are already adept at building their presence on social media and they might increasingly be interested in candidates who can position themselves as a presence or thought leader on these platforms and who will represent the firm well to their network.
The Return to the office - will firms embrace the changes?
Since the pandemic, attitudes towards work patterns and work-life balance in law firms have changed profoundly and been redefined. Many partners tend to enjoy being in the office because they like discussing ideas and strategies with others. Similarly, many trainees like osmotic learning: being able to learn whilst sitting next to colleagues, and so they're very keen to get back to the office for that reason. However, there is a cohort in the middle of associates and business service employees who generally want a more flexible or 'hybrid' model where they work a significant part of the week from home.
An issue in the coming years is not only whether a firm offers a flexible working scheme, it's also whether any scheme is seen by employees as affecting a lawyer's career prospects if he or she works part of the week from home. If an associate wants to be a partner, will a colleague who likes to work in the office be more visible and perceived as in some way being preferred? That's something law firms are going to have to get to grips with. They will need to ensure perceived fairness in the operation of flexible working. There will need to be good leadership by example.
People expect companies to uphold their company values – especially in a crisis
Most firms have clear values but there is a real need to demonstrate these values are 'lived' and not just statements. With climate change being at the forefront of many minds, potential new joiners may look for evidence of firms actually 'walking the walk' and having policies in place to reduce their carbon footprint. Things like paperless office objectives and digital documentation and signatures are already being embraced in other sectors and this is an area that the legal profession needs to progress.
Diversity and inclusion has, of course, become much more prominent on the media agenda in recent years and will continue to be a key consideration going forward. The College of Legal Practice's commitment to facilitating real diversity and inclusion within the sector, by creating a more accessible approach to legal education, is one of the reasons I agreed to take on the role as Chair. However, even if organisations have a much wider intake in terms of recruiting new talent from different backgrounds, there are many policies and actions that are needed to ensure good intentions translate into real and positive change. The way people progress their career within a firm is important and initiatives such as 360-degree feedback from colleagues at different levels to get a holistic view of performance can be very helpful. Recruitment metrics should be less about ticking boxes and more about ensuring a wide range of interpersonal skills – how people engage with each other and how they respond to pressure and stress (and firms also need good mental health policies). It's no longer enough to master the legal skill set; soft skills such as emotional intelligence, resilience, flexibility and relationship building will be crucial.
The importance of lifelong learning in the future of work
Training is increasingly going to be online, not just for those who work remotely but also for those following professional development courses at their desks in the office. Many people in their twenties and thirties were already used to online courses before the pandemic and now older generations are more comfortable with them as online learning has surged across every demographic. This is a significant step change and it's an exciting time for us at The College of Legal Practice as we train those who are starting out in law as well as those who see the value of continued investment in their professional development throughout their career. The College has great expertise and understanding around what works best for effective online learning.
If you're hoping to qualify into the legal profession and want to develop your skills in your career or looking for training for your organisation – I do encourage you to explore all the different types of courses The College of Legal Practice has on offer or contact us for more detail on how our legal education can be designed for you.