The solicitor has yet to be born who would dispute the value of a certain charity's commitment to the promotion of human rights, access to justice and legal education. It is a charity that has donated tens of thousands of pounds to institutions, here and overseas, that defend the otherwise undefended, educate the disadvantaged and protect lawyers from harassment or death when going about their lawful business. The charity's raison d'être is synonymous with the ethics of the profession.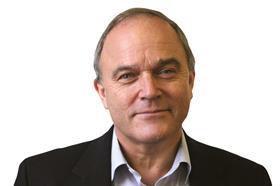 The Law Society Charity (LSC) was founded 45 years ago. It mostly depends upon legacies and donations from law firms and individual practitioners. Much of its revenue stream comes from residual client account balances left at the end of the accounting year.
'So long as the residual balance is less than £500 per client and genuinely cannot be returned to clients,' explains John Perry, trustees chair and partner at Kingston upon Thames firm Palmers, 'then you are free to donate it to the LSC.' A list of firms and others who have donated in this way can be found on the charity's website.
'In the last year or so, we have awarded significant grants to worthy bodies throughout the world to help them uphold the rule of law and make it work better in areas where it needs help,' Perry says. Two of the projects supported were centred on 'fighting for lawyers who are at risk of losing their lives in Colombia' and on 'limiting the application of the death penalty in Tanzania'. Closer to home, two other projects focused on improving disabled access to UK tribunals and on ensuring that claimants in East Anglia received best advice on welfare benefits.
Book Aid International reports a notable success. Perry says: 'Our donation last year enabled it to provide 2,000 brand new law titles to partner organisations in sub-Saharan Africa. Because at least 10 people consult each book, some 20,000 or more individuals, such as students, legal professionals and the public, will benefit from our donation.'
The charity is not spendthrift in the way it dispenses funding. Organisations that apply for money must prove that they meet its aims and objectives, namely to promote human rights, access to justice and/or legal education. Successful UK-based applicants include: the personal support unit at London's Royal Courts of Justice; the British Institute of Human Rights; the Citizenship Foundation; LawCare; Legal Action Group; and Northumbria Law School.
Other successful applicants, UK-affiliated, but international in scope, include: International Lawyers for Africa; National Federation of Gypsy Liaison Groups; and Prisoners Abroad. Several other sponsored bodies are detailed in the testimonials.
Deciding whether an applicant meets the charity's criteria is the responsibility of the trustees. In addition to Perry, these comprise two former Law Society presidents, several current and former council members, and others with a passion for promoting the charity's aims and objectives. The Gazette was invited to a recent trustees' meeting to witness the process in action.
Reprieve
Reprieve, a legal charity working for the most disenfranchised people in society, has long benefited from LSC funding, says Emily Foster, Reprieve's development and outreach officer.
Reprieve promotes and protects the rights of prisoners facing the death penalty and also the victims of human rights abuses committed in the name of the 'War on Terror'.
In the southern African republic of Malawi, Reprieve has in the last year alone assisted in the resentencing of nearly 200 prisoners languishing on death row following the abolition of the death penalty. Since the project began, it has seen more than 130 people (including Frank Chimwala, pictured), formerly sentenced to death, released and returned to their families and communities to restart their lives. Crucially, no new death sentences have been handed down, despite the penalty remaining on the books.
The project has also created reams of progressive mitigation jurisprudence covering, among other issues, mental illness, intellectual disability, economic circumstance and foreign nationality. Reprieve is currently working with partners across the region in the hope that similar jurisprudence can be introduced in other countries through domestic courts and regional mechanisms, such as the African Commission on Human and People's Rights, and the African Court on Human and People's Rights.
Angela Edwards and professor Daniel Chirwa, trust director and dean of law respectively at South Africa's University of Cape Town (UCT), spoke for just one of the many institutions that have benefited from the LSC's funding.
'Not only individuals, but also the community at large benefit from the 14 bursary programmes [from the LSC and other providers] that are currently supporting more than 40 students through their studies,' Edwards said. 'These bursaries have helped contribute towards UCT quadrupling the number of students from townships going to university.' Despite apartheid ending in 1994, the country's townships remain notorious for their lack of economic development and high unemployment levels.
Chirwa said: 'Help from the LSC and others has given our law students the opportunity to study in a place where they meet new challenges and can compete on a level playing field. We are now tapping into the townships and not simply attracting better-off candidates with middle-class backgrounds. Most graduates remain in South Africa, with most returning to the area they came from. Just 10-15% go overseas.'
He told the trustees that the law school presently runs two legal clinics, including one for refugees from countries such as war-torn Democratic Republic of Congo and Somalia. The two clinics, he says, see around 5,000 clients every year. Chirwa touches upon diversity. 'Some 63% of our students are female, as are our vice-chancellor and deputy vice-chancellor. But there is still some way to go. UCT is sited on a hill, with many steps up and down between lecture halls. More still needs to be done about diversity for people with disabilities.'
The trustees next turned their attention to the remaining items on the agenda. Perry, in his chairman's report, regretted that – as ever – funds are limited: 'It's a matter of economics. The choice is simple. We need to make the most of every contribution we receive.'
Peace brigades international
Peace Brigades International (PBI), a recipient of LSC funding for many years, defends the defenders, writes PBI UK director Susi Bascon. PBI defends lawyers and other human rights defenders around the world who are targeted for the work that they do upholding the rule of law and enabling access to justice for victims of human rights violations. These defenders suffer from harassment and threats, criminalisation and smear campaigns, kidnappings, and even murder.
PBI's volunteer observers – many of them UK citizens – accompany at-risk human rights defenders and communities in their own country. The volunteers wear distinctive clothing to increase their visibility. And, fearlessly, they stand shoulder to shoulder with the people they defend in a display of solidarity to discourage assault. This is because the publicity that such attacks would excite would bring down international condemnation on the perpetrators.
PBI also provides longer-term assistance, such as security monitoring and capacity-building training, to help build international solidarity networks that can be activated at short notice to provide legal and political support. It has urged UK parliamentarians, and the Foreign and Commonwealth Office to strengthen British embassy support and protection for defenders around the world. It has also worked with City firm Simmons & Simmons to produce a toolbox of legal resources for defenders addressing corporate human rights violations.
When emergencies arise, this international support and solidarity may mean the difference between silence and activism, incarceration and freedom, and life and death.
Sara Chandler QC, updating the trustees on various international pro bono initiatives, agreed that the charity must collaborate effectively with other players 'to maximise the impact of our financial contribution'.
There followed a report, from Law Society shared services, on the state of the charity's finances. The balance currently stands at £37,000. Since the last finance review, some £20,000 has been received from two firms. And just that morning, a firm contributed £2,319. However, a note of caution was sounded by former Law Society president Andrew Caplen. He reminded trustees that where a residual balance exceeds £500, it can only be given to a charity with written consent from the Solicitors Regulation Authority, which may require an indemnity against any legitimate claim subsequently made for the sum received. There is no time limit on indemnities.
A rash of indemnities being cashed in, observed Caplen, could exceed the charity's reserves and wipe it out. The trustees unanimously decided to defer funding applications until a later meeting, by which time they will have sought advice.
Perry concluded: 'We can only continue our work by receiving legacies or donations, which mainly come from our great profession. Many firms already send us those fiddly client account balances we are all left with at the end of the accounting year. If money genuinely cannot be returned to clients, and is under the £500 limit per client, why not add them all up and send them to us? The money will be extremely well used.'
Colombia Caravana
The trustees and members of the Caravana delegation to Colombia of international lawyers and human rights experts are grateful for the Law Society Charity's support over the past years, writes Colombia Caravana UK Lawyers Group coordinator Gemma Sunyer.
The Caravana goes to Colombia every two years, the most recent visit being 1-8 September 2018. The delegation comprised 20 international lawyers from the UK, Spain, Italy, Switzerland, the Netherlands and Mexico. Sadly, the delegation concluded that violence is escalating and that threats of violence are becoming actual acts of violence faster than previously.
This makes holistic and well-considered protection strategies, including international solidarity and accompaniment along the lines of PBI volunteers, ever more important.
The respite and advocacy visit of Colombian lawyer Rommel Duran Castellanos (pictured) to the UK, the Netherlands and Ireland was a recent highlight. His visit inspired several UK members of parliament to table and support an early day motion drawing attention to the impunity surrounding the murder of his brother several years ago. Castellanos received international recognition when he was awarded the 24th Ludovic-Trarieux International Human Rights Prize in 2019.
Jonathan Rayner is contributing writer at the Gazette