As the UK legal industry recognises Pro Bono Week, access to justice has never been more important.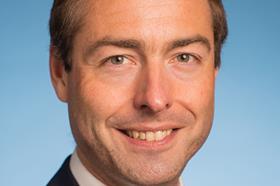 This year's theme is 'Pro bono: Through the pandemic and beyond'. In addition to the health risks posed by the virus, the pandemic has laid bare and amplified the social, economic and racial justice issues facing society worldwide.
As trustees of the justice system, lawyers have a special responsibility to ensure the system is fair and accessible for all. We have a duty to help address the needs of those without the means to pay for legal services. There is little doubt that more and more people and organisations are finding themselves in that position as a result of the pandemic.
Last week, Jenner & Block pledged to provide $250 million (over £190 million) in free legal services to those in need of access to justice over the next five years. Averaged out at US$50 million per year, this commitment equates to more than 10% of the firm's most recent annual gross revenue.
As a firm, we've never previously assessed our pro bono contribution in monetary terms, but we believe that this is one way of raising the bar and, we hope, also motivating others to make similar commitments. When the firm opened its London office in June 2015, one of the challenges the office faced was to develop a leading pro bono practice with only a handful of lawyers in a marketplace where relatively few people knew of the firm. By setting ourselves targets, and pulling together to build relationships with fantastic organisations such as Advocates for International Development, Centrepoint, Legal Advice Centre (University House), Lawyers Without Borders, TrustLaw and the Lex Mundi Pro Bono Foundation, today we are well on our way. Although we have now grown in size, our experience has taught us that it is possible to make a difference with even the smallest team.
The legal community in London already does a huge amount of good through the provision of pro bono services, and other social responsibility initiatives. This week, it is right that we should reflect on the many decades of work that so many people have undertaken to help those who would otherwise be denied legal advice and representation. At the same time, I think that most of us also recognise that we can and should do more.
So many individuals, charities, NGOs and other deserving organisations remain unable to access the civil justice system properly, or are having to pay for services that could really be provided free of charge. This week, we should take time not only to reflect on the work that our community has done, but to plan for the work that we still have to do. We should be excited by the opportunities available to all of us to help others achieve better access to better justice, through the pandemic and beyond.
Christian Tuddenham is partner and co-chair of Jenner & Block's Pro Bono Committee