A 'probate detective' who has appeared on the BBC television programme Heir Hunters has agreed to pay a rival business £40,000 in libel damages after what the High Court heard was 'a serious attempt to pervert the course of justice'.
The case Turvey v Finders arose from long-standing rivalry between genealogical research companies with TV profiles. Peter and Philip Turvey, who help to draw up family trees for celebrity subjects on Who Do You Think You Are? sued Finders Genealogists Limited and its chief executive Daniel Curran, who appears as a probate detective on Heir Hunters, over defamatory emails.
In a statement in the High Court before Mr Justice Jay, the claimants said that the dispute dates from 2016 when Philip Turvey brought proceedings against Finders over statements made on the internet and in emails. That action was settled later that year.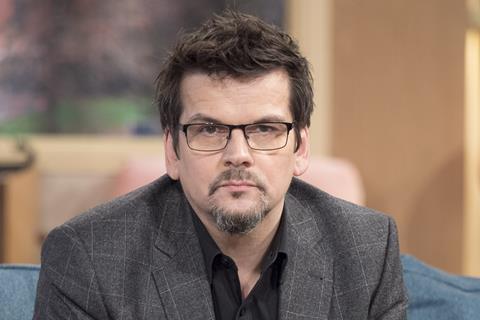 Shortly after the settlement, however, the claimants received from an unknown source printed copies of emails apparently sent by Curran to sales representatives. Taking the leak to be evidence of further libels, they instructed specialist libel firm Carter-Ruck to seek assurances that Finders would preserve the material. Curran agreed to freeze the company's systems. However an internal report corroborating the defendants' position that the emails were merely drafts circulated internally did not satisfy the claimants.
In 2017 Mr Justice Dingemans made an order for disclosure, to be conducted by an independent IT consultant.
According to the statement in open court, the subsequent searchers found no trace of the emails on Finders International's IT systems. In what the statement described as an 'extaordinary admission' the company conceded it had purged the material, breaching an obligation to the court.
The claimants then notified Finders that they wished to contact likely recipients asking whether they recalled seeing any emails. They then received another batch of documents, including evidence that Finders had asked its representatives to delete emails wholesale - purportedly to comply with the General Data Protection Regulation.
One such request was dated on the same day that the claimants sought permission to approach representatives about the possible receipt of emails.
The open court statement continues that, had it not been for the tip-off, the claimants might never have discovered conduct 'which bore, and bears, all the hallmarks of a serious attempt to pervert the course of justice'.
In a subsequent libel claim, Philip Turvey and Peter Turvey asserted that Finders International had engaged in a 'sustained and dishonest attempt to conceal evidence of publication', including failing to comply with the Civil Procedure Rules, failing to comply with orders of the court and instructing solicitors to write misleading correspondence.
According to the statement, the defendants did not advance any substantive defence but agreed to settle by paying £40,000 in libel damages and the claimants' costs.