With their own budgets under pressure, in-house lawyers are demanding more for less from commercial property lawyers. Maria Shahid reports
Real estate lawyers are understandably tetchy. With unprecedented pressure on in-house legal departments to justify their expenditure, the last four or five years have not been easy for anyone in the sector.
One consequence has been a reappraisal of fee arrangements agreed with their external lawyers. Stephen Hedley at Cripps Harries Hall sums up the current climate: 'There is less work and too many lawyers going for the work. Procurement people are under pressure both in the public and private sector to get best value.'
Added value
For property lawyers responding to such demands, this is not just about the zero-sum game of undercutting competitors. Producing 'added value', they insist, is still key for those clients looking to get more from their existing, as well as new, lawyers. That may include in-house legal training, secondments, flexible fee arrangements, or something more novel.
Vivienne King, director of business operations and general counsel at the Crown Estate, explains that as a client it selects law panels based on a matrix of factors, and it is looking for 'commercial judgement and business support beyond pure legal advice'.
The experience of the real estate practice at Forsters suggests one way this can be achieved. The firm was appointed to the Crown Estate's prestigious London residential portfolio panel. Paul Neville, head of residential property, firmly believes the firm's recent appointment of a business support lawyer helped its successful pitch. Neville explains a principal function of this role is to assist with the provision of value-added services to key clients. These include: acting as a central point of contact for the client; organising client training; co-ordinating monthly update reports; assisting with specific work projects including the provision of extranet sites; and dealing appropriately with client feedback.
Cripps, meanwhile, has a client management team consisting of a group of administrative staff who report to clients on a regular basis.
Osborne Clarke's joint head of real estate, Ian Wilkinson, comments 'the feedback is "we want to feel that you are part of our team and that you are making our life as easy as possible"'. His firm's unique selling point, he explains, is that it allocates two partners to every account. 'You need two minds on every client relationship,' he insists. 'There's no extra cost for that. It's a fixed-fee arrangement.'
Money talks
Even with fixed fees something new and innovative is required if it is to attract or retain a real estate client.
Osborne Clarke carried out a cost benefit analysis of how much it cost the real estate department, as a practice, to work on a deal, with the result that the firm is now, Wilkinson says, 'far more scientific' on the way it prices a transaction.
Nicky Richmond is joint managing partner at Brecher, as well as being a seasoned real estate lawyer. Responding to challenging market conditions, her firm recently reassessed the way it charges its clients. 'You have to have a whole bag of tricks,' she says. 'There are [now] far more ways of quoting on a deal.'
Traditional fixed fees have long been prevalent in real estate transactions. 'There used to be a market rate for a transaction,' explains Richmond, and the early days of the downturn led to a lot of 'low-balling' on pitches by City firms, in order to win a client and keep large property teams occupied. Richmond believes that such tactics are economically unsustainable by the firms concerned and that clients who were gained using such tactics would sooner or later see their fees going up. Although she admits some clients simply do not care about the long-term implications of low-balling: 'They are purely cost-driven and are always looking at the bottom line.'
At Cripps, the firm's fixed annual retainer has proved popular with current and prospective clients. Hedley explains: 'It's about being close to our clients. They can use us as much or as little as they want to at an annual pre-agreed cost.' He says it provides a viable alternative to seconding a lawyer to the client's offices, something that may not be feasible for a smaller department. As noted, fixed fee arrangements have been standard practice in real estate for a while, but these have generally been on a per-transaction basis. Cripps, Hedley believes, is unusual in offering an annual model, adding that the model has been successful to date in winning new clients.
Cost consciousness
It is not just the fees themselves but open conversations about them that remain a key factor in winning and retaining clients. Unsurprisingly, Beaton Research + Consulting, based in the US, found in its benchmark data that one of the attributes that has increased in importance for clients in the downturn is 'cost consciousness', described by clients as evidence their lawyers are spending their money 'as carefully as if it were their own'. King comments that the Crown Estate expects its panel of law firms to 'share the financial constraints we are feeling'. She adds: 'They have done so.'
Crucially, transparent billing can be used to protect rates. In this way, Wilkinson explains his firm's move to a more transparent charging method has been positive: 'We find that the more open we are about charging, and how we get to the fee scales we quote and the fixed fees we quote, the more clients buy into the idea that we should be paid a fair fee for good work. It won't work for all types of client, but we are dealing with professional institutional-style people.'
He admits 'you need a high level of trust before you get into this level of transparency, so we tend to be talking about this as part of winning more work from an existing client or winning work from people we have known for a long time, perhaps at another business. Some of it is available through quarterly information sharing, some through an extranet, some as part of the regular billing exercise. The level of information varies [depending] on what the client wants'.
Regional perspective
Property lawyers contacted by the Gazette confirm that close interest in the in-house legal department's choices from others in the business includes views on which law firms should be instructed. There is pressure to use 'big name' City firms, meaning tougher times for regional firms. Their situation is not helped by the low-balling tactics of bigger City firms. One solution has been to partner with a big City firm on pitches, with the latter positioning itself as doing the 'big ticket' strategic work, while the regional firm takes on the asset management part of the deal. It has been a successful model for Cripps, Hedley says, allowing it to showcase its talents to a real estate client who might not otherwise have considered using the firm's services.
For other national firms, such as Osborne Clarke, Eversheds or Nabarro, who operate from both London and regional offices, the challenge remains to provide a seamless service from their various profit centres. Wilkinson believes his clients value the fact the same team that carried out the initial acquisition will continue to act on the asset management work, reducing both cost and time.
Resourcing
Law firms are also being forced to reappraise how they resource a property transaction. 'We have had to get more efficient,' Wilkinson admits. He refers to one of his clients, CBRE Global Investors, who went through a significant cost-cutting exercise, as an example.
One consequence has been that the traditional pyramid structure of resourcing a deal has been replaced with what has been termed a 'funnel', with a partner leading a team of very junior lawyers, as well as, increasingly, paralegals.
Pinsent Masons partner Suzanne Gill, who writes the Gazette's commercial property law updates, agrees: 'We have to do our clients' work as cost-effectively as possible. This means resourcing at the right level. So, for example, we have been using paralegals in situations where we might have used a trainee in the past.'
Clarke Wilmott partner Graham McIntyre adds that his clients want specifics on the level their deals will be resourced at. 'In the early days of the downturn there had been a lot of paralegal employment. However, one consequence was that clients sometimes found that their work was resourced at too junior a level.'
Getting the balance right is key. McIntyre says paralegals and legal executives remain a key component of his department's resourcing strategy.
What does the future hold?
'Consumers of legal services are changing how they buy those services,' according to Gill. 'The challenge for law firms is to spot new demands, even where those demands are not always clearly articulated, and to work out how to meet those demands.'
Staying ahead of the pack in terms of how to meet clients' changing needs is what will keep the 'lawyer bubble' in a market that remains over-resourced, from bursting.
New tricks: service on demand
Secondments to a key client's business are nothing new, and have many advantages from both the client's and the law firm's perspective. For the client, having continuous access to an often relatively senior lawyer and, indirectly to the firm's know-how, at fixed or discounted rates is invaluable. For the law firm, it can do a lot to cement an important client relationship, as well as giving it an insight into its business.
For the firm's property department, the challenge has always been to know how to manage the inevitable depletion in resources that follow a secondment. The ebb and flow of instructions is still such that hiring a permanent replacement is simply not an option.
At Pinsent Masons, partner Suzanne Gill observes that the phenomenon has become more prevalent since the downturn, with in-house departments wanting 'more for less'. In response, her firm launched Vario, a new 'flexible resourcing business', in the spring to meet its clients' increasing need for a team of lawyers it could call on as and when needed.
Explaining the process of selection, she says: 'We source lawyers with relevant experience. In our experience, in-house lawyers want someone who can hit the ground running. We carry out a very thorough selection process to find the best candidates.'
Vario is in a similar mould to Eversheds' Agile, launched last year with the aim of meeting client demand for 'temporary legal professionals', as well as Berwin Leighton Paisner's Lawyers on Demand (LoD).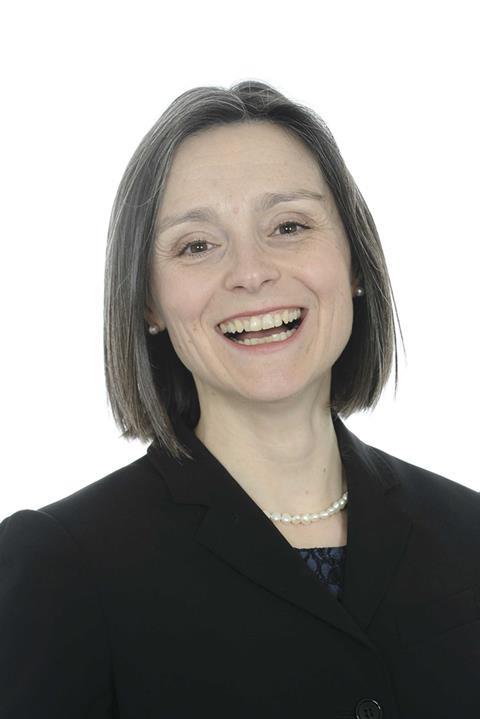 In-house lawyers want someone who can hit the ground running. We carry out a very thorough selection process to find the best candidates.

Suzanne Gill, Pinsent Masons
BLP partner Simon Harper, co-founder of LoD, admits that the service is partly cost-driven, being 'fundamentally more economical' for clients. The service, he adds, 'was launched in response to an ongoing need for something that we weren't satisfying. Our clients were asking us for secondees, but a lot of the work that they were looking to get done didn't need the input of a large law firm'. Harper believes the main appeal of the service to clients is that they are managing the relationship with the lawyer, while getting the quality control and know-how backing of a large firm.
LoD (now called LoD On Site) has recently been followed by a further spin-off. LoD On Call was launched in June, and described as a 'pay-as-you-go model to help legal teams manage their changing workloads more flexibly and cost efficiently'. Instead of having lawyers on site, as with the original LoD model, clients gain direct access to remote legal expertise, by email and phone, as and when their workload demands it, at a reduced cost, paying only for the time they use. 'LoD On Call was launched in response to what clients were asking of us, which was to use our LoD lawyers, but in a flexible/remote way,' says Harper.
The scheme has proved very popular with corporate clients such as food manufacturer Premier Foods. Roy Uriely, group head of legal, explains 'working remotely with an experienced lawyer gives us the flexibility we need to deal with changing workloads'. The arrangement also provides a 'cost-effective solution without sacrificing the benefits of a personal relationship within the team and with the wider business'.
Maria Shahid is a freelance journalist