Russian businessmen trying to overturn a decision to deny them a record $50bn arbitration award following the collapse of oil company Yukos will file their grounds of appeal next month.
The businessmen are all ex-shareholders at the company, which was owned by Mikhail Khodorkovsky. It was declared bankrupt by the Russian state and its assets sold off in 2007. Khodorkovsky divested himself of all shareholdings in 2004 and is not part of the dispute.
In 2014 they were awarded $50bn (then £40bn) by The Hague's permanent court of arbitration, but that decision was overturned by The Hague District Court in April last year after the Russian government said the permanent court had no jurisdiction in the case.
Grounds of appeal will need to be filed by 14 March with a response submitted by the Russian state in September.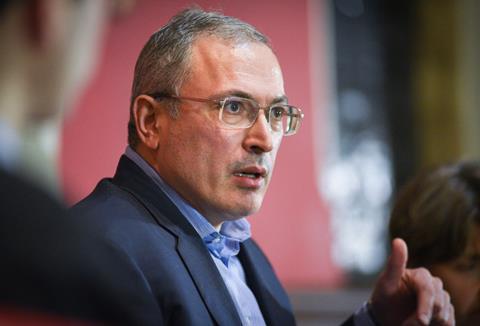 The award, thought to be one of the biggest arbitration awards in history, equates to around 20% of the Russian Federation's budget in a single year.
The government-formed International Centre for Legal Protection (ICLP), which is fighting the award, is represented by David Goldberg, a partner in the London office of international firm White & Case.
According to the ICLP, the Yukos shareholders are Russian oligarchs who obtained their shares through 'fraud and deception and held senior roles when Yukos was engaged in tax evasion and other illegality on a vast scale'. Attempts to enforce the award in other countries, including the UK and US, have been stayed pending the outcome in The Hague.
In a witness statement filed in a court in the US and seen by the Gazette, it is also alleged that crucial evidence regarding how the shareholders gained a stake in Yukos was concealed.
According to Dmitry Gololobov, ex-Yukos general counsel, Bank Menatep, which was also controlled by Khordokovsky and organised the auctions by which the Yukos shares were bought, put its bank records into a truck that was then driven into the Dubna River destroying more than 600 boxes of records.
Gololobov is also a solicitor in England and Wales and is a consultant at iLaw Legal Services Limited.
The appeal in The Hague is expected to be heard in December.
The ICLP has said it will 'continue to use all legal avenues to prevent the Yukos oligarchs from extracting further money from the Russian taxpayer'.