A consumer activist representing up to 4.4 million individuals in a multi-billion pound claim against Google said he would try to appeal a High Court ruling denying permission to serve proceedings on the web giant. In Richard Lloyd v Google LLC, Mr Justice Warby, presiding judge in the media and communications list, said the claim failed because:
Claimants could not show that they had suffered damage within the meaning of the Data Protection Act and
The claim would not qualify as a representative action because of the differing circumstances and opinions of the individual claimants.
The claim arose from revelations that, between 2011 and 2012, Google unlawfully collected personal information about individuals' web browsing by bypassing privacy settings on iPhone browser software. In 2012 the company paid a $22.5m civil penalty in the US over the so-called 'Safari workaround'.
Richard Lloyd, a former director of Which?, began proceedings last year on behalf of all individuals who had an iPhone and the relevant software between August 2011 and February 2012 (with the exception of holders of certain judicial offices, lest they be judges in their own cause). The claim had agreed funding of £15.5m from litigation funder Therium Capital Management.
Warby was ruling on an application for proceedings to be served in England and Wales against Google LLC, which is registered in Delaware and has a principal place of business in California.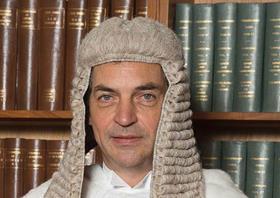 On the question of damages, Warby noted that the tort of misuse of private information contains safeguards against claims for trivial interferences. He said that case law shows not every person whose information has been acquired without consent suffers compensatable harm. 'Not everyting that happens to a person without their prior consent causes significant or any distress,' he said. 'Some people enjoy a surprise party.'
On the prospect of the court allowing the claim for representative damages, estimated at between £1bn and £3bn, Warby said that the essential requirements for a representative action are absent. 'The procedural rule is clear: a representative action may only be started... if the representative party and those whom that party represents, have "the same interest in" the claim.' He accepted Google's claim that in this case the representative action would be unavailable unless every member of the class has suffered the same damage.
Warby also noted the impossibility of identifying all class members, saying 'there is an obvious risk that compensation will go to persons who did not suffer damage on any view'.
Commenting on the ruling, Lloyd said the group Google You Owe Us would seek permission to appeal. 'This is an analogue decision in a digital age,' he said, calling for legislation to allow groups of consumers the right to 'affordable collective redress'.
Hugh Tomlinson QC, Oliver Campbell QC and Victoria Wakefield, instructed by Mishcon de Reya, acted for Richard Lloyd; Anthony White QC and Edward Craven, instructed by Pinsent Masons, for Google.