More than 60% of students who completed the Bar Professional Training Course (BPTC) fail to get pupillage, statistics from the Bar Standards Board have shown as the regulator ponders reforms to training.
Figures released yesterday covering three academic years (2012-2015) show that just 39% of bar professional training course graduates went on to a pupillage. When information about students who enrolled in the 2015/16 academic year is taken into account the proportion of students gaining pupillage drops to 37%. Overall, 19.7% of pupillages were awarded to BAME candidates while 48.2% were awarded to women.
Earlier this year, the Gazette reported that the BSB would be pressing ahead with reforms to the training regime for would-be barristers, agreeing to adopt a 'managed pathways' approach.
Currently, trainees undergo three stages of training: academic education, vocational training and work-based training. But the new approach would permit trainees to take different routes, including combining the sections.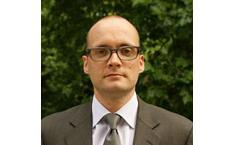 Ewen MacLeod, director of strategy and policy at the BSB, said the statistics would provide a benchmark to help the regulator measure the success of alternative approaches that will be authorised as part of the Future Bar Training programme.
Future training regimes were discussed at an event held last night called 'Future Bar Training: Next Steps' at which members of the profession and academics disussed how training could develop.
Justine Davidge, chair of the BSB's education and training committee, said key requirements for the new training regime – which will be introduced by September 2019 at the earliest - were improving accessibility, affordability and flexibility while maintaining high standards.
Professor Lisa Webley, professor of empirical legal studies at the University of Westminster, said providers should be encouraged 'to be creative in their approach', including through distance learning. She added that a challenge would be to establish to what extent that the bar accepts creativity. 'If certain chambers and the employed bar are clear that certain routes are unlikely to be favoured then that messaging needs to be made clear,' she said.
Vanessa Davies, director general of the BSB, revealed that the regulator had been in touch with the Solicitors Regulation Authority so that the regulators could work together to ensure 'students know the best pathway to take to become a lawyer'. Unlike the SRA, the BSB is not planning a centralised 'super examination'.
A review of how pupillages could be made more effective was also discussed.
Katherine Barnes, co-chair of Young Legal Aid Lawyers, said people's experience of pupillage varied hugely depending on type of chambers and practice area.
One area that could be reviewed, though not scrapped, is the relationship between pupil and supervisor, she said. 'We have heard reports of supervisors having personality clashes with pupils or of supervisors simply using pupils to do all their work,' she said.