Complaints against barristers could be brought at any time no matter how long ago the alleged behaviour occurred, under plans agreed by the bar regulator last night.
At its board meeting, the Bar Standards Board (BSB) agreed to ditch the one-year time limit in which someone is required to make a complaint.
But the proposals drew criticism from some board members who expressed concern that if complaints are not brought in a timely manner the credibility could be devalued and barristers could find themselves subject to greivances that are many years old.
The BSB said the one-year time limit has 'not been used for many years' and is potentially a barrier preventing the public from presenting information that may help it maintain standards.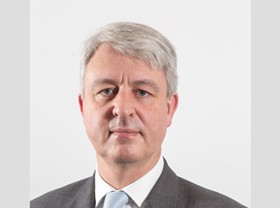 Opponents to the plan included the Honourable Society of the Inner Temple who warned in a consultation response that ditching the one year time frame could prejudice the barrister due to degradation of witness memory as time passes.
Board members said there should be a clear definition for the circumstances in which the time limit could be extended and that the longer a complainant waits the more difficult it will be to succeed.
Board member Naomi Ellenbogen QC, and chair of the Bar Council Andrew Walker QC (pictured), said there has to be a point in time where a barrister is aware that there will not be a risk of a complaint.
The BSB agreed to review its proposals in 18 months to see if a time limit should be re-introduced and said it will always encourage people to raise concerns in a timely manner.