A London public access barrister who failed to reimburse £3,000 to a former lay client has been suspended for two years, just months after he was suspended for other rule breaches involving handling cash.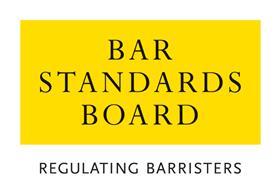 The incident dates back to December 2015 when the Legal Services Ombudsman ordered Oliver White to return £3,000.
The ombudsman told White to repay all the money by January 2016. However, he failed to reimburse any or all of the fees, prompting the the Bar Standards Board to begin disciplinary action at the Bar Tribunals and Adjudication Service.
It was the third time White, who previously practised at 4-5 Gray's Inn Square, has appeared before the tribunal. In 2015 two rulings against him led to a £3,000 charge and a six-month ban from public access work.
In one case White handled £5,000 of client money in a public access case and in another he handled £40,000 of client money. The tribunal accepted that no dishonesty had been involved.
According to the tribunal's latest decision, handed down on 4 May, White behaved in a way which is likely to diminish the trust and confidence which the public places in a barrister or in the legal profession.
The BSB put a separate charge against White for failing to be open and cooperative, and failure to provide promptly or at all information it requested from him. He was suspended for 12 months on each charge.