London is still the most popular spot for international arbitration for cross border disputes, a survey has found, placing higher than other hubs including Singapore and Paris.
The 2018 International Arbitration Survey, published today by Queen Mary University of London and global firm White & Case, showed London was ranked top by more than 900 arbitrators, in-house and external counsel.
According to the survey, 55% of respondents also predicted London's appeal would remain unchanged after Brexit, while 9% thought it would lead to a further rise in popularity.
As an overall destination, London was favoured by 64% of respondents and has increased its lead on Paris since the last study was conducted in 2015. The next most favoured locations were Singapore, Hong Kong and Geneva respectively.
Among the 37% of respondants who believe London's dominance will suffer from Brexit, 70% identified Paris as the main beneficiary, while 22% said Singapore or Geneva would hoover up business that would have gone to London. 15% cited Hong Kong as the main beneficiary.
Stavros Brekoulakis, professor at Queen Mary's school of international arbitration, said: 'Most of the arbitration community believes London's reputation as a location of excellence for international arbitration will outweigh the challenges presented by Brexit.'
He added: 'It is interesting to see Paris is almost 50% ahead of any other city when looking at the main would-be benefactor of any negative Brexit fall out. This is no doubt due to Paris' excellent reputation as a seat - consistently ranking among the top three most popular seats in both the current survey and our previous 2010 and 2015 surveys.'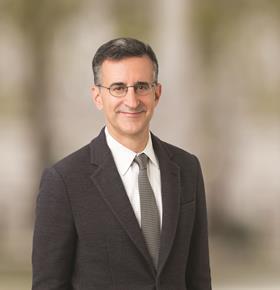 Paul Friedland, White & Case partner and head of international arbitration, said: 'The 2015 survey predicted the dominance of the top seats was unlikely to be challenged. This has proven to be the case.'
Although international arbitration is by far the preferred method of resolving cross-border disputes some of the drawbacks cited included the high costs and lack of speed.
The rise in popularity of Alternative Dispute Resolution (ADR) was also highlighted in the report. Almost half of all respondents expressed their preference for arbitration combined with ADR as opposed to only 34% in 2015.