Instances of bullying and harassment at the bar have increased compared to previous years, the barristers' representative body claimed today.
According to a survey of barristers' work, in which more than 4,000 barristers answered questions on their daily working lives, 21% of employed and 12% of self-employed barristers reported that they had personally experienced harassment or bullying at work in the last two years. This was an increase of 3% at the employed bar and 5% at the self-employed bar from the last survey in 2013.
Gender was cited as the most common reason for unfavourable treatment; 53% of respondents cited this as a reason, up 5% from 2013.
More barristers in criminal practice (18% of respondents) reported experiences of harassment or bullying, compared with those in chancery and commercial practice (8%).
At the self-employed bar, fellow barristers were most frequently reported as being responsible for the bullying, harassment or discrimination.
The survey did not define what amounted to harassment, bullying and discrimination, so answers from respondents depended on their own perceptions.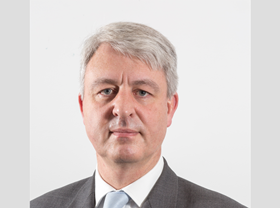 The figures are the latest to be released from the 'Barristers' Working Lives 2017' survey.
Chair of the Bar, Andrew Walker QC, said: 'The results are a cause for concern and cannot be ignored. As a profession, we must do much better. We do not and will not tolerate harassment and bullying at the bar. The Bar Council already offers a confidential helpline, training and other support to individuals and chambers. If any members of the Bar are facing harassment or being bullied, we urge them to use these services.'
The International Bar Association is surveying its 80,000 members on whether they have experienced bullying or harassment in the workplace.