London set 20 Essex Street claims to have become the first chambers to adopt a recruitment system that aims to help attract graduates and apprenticeships from disadvantaged backgrounds.
Several City law firms are already using the Contextual Recruitment System (CRS), run by recruitment company Rare: they include magic circle firms Allen & Overy and Clifford Chance.
The system allows recruiters to see a candidate's achievements in the context of which they were gained - taking into consideration postcode, school quality, eligibility for free school meals, refugee status and time spent in care.
It is hoped that adopting the software could open the doors of the bar, traditionally seen as dominated by white, privately educated males.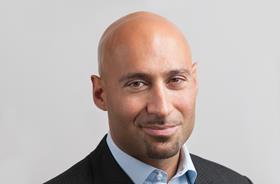 According to the bar's most recent diversity statistics the percentage of barristers who attended a fee-paying school remains vastly disproportionate to the general population. The proportion of barristers who attended a fee-paying school is 'almost double that of the UK as a whole (7%)'. But this seemed to assume that everyone who did not respond was state-educated; of the 16,857 pupils, practitioners and QCs making up the bar, just 5,919 (35%) disclosed where they went to secondary school.
Michael Coburn QC, head of pupillage at 20 Essex Street, said: 'We are committed to improving access to the bar. Our aim is to recruit candidates of the highest standard by giving fair and equal opportunity to everyone.'
Raph Mokades, founder of Rare, said: 'The business case for diversity has been made numerous times and its merits are undisputed. Candidates once seen a "unconventional" often make the best hire.'