A City of London criminal litigation and commercial disputes boutique has joined forces with Russian white-collar crime firm to provide what they say is a unique white-collar crime litigation service.
Bivonas, established in 1997, will form an alliance with the St Petersburg and Moscow-based firm Pen & Paper, led by Russian former senator Konstantin Dobrynin. The Gazette understands that Bivonas announced the news to its global contacts last week.
A notice sent by Bivonas to its professional contacts and seen by the Gazette describes the alliance as a 'formal association' but notes that the two firms remain independent entities.
'Our services can be provided seamlessly when assisting clients who may be facing parallel criminal and/or civil proceedings in both the English and Russian jurisdictions,' the firm said.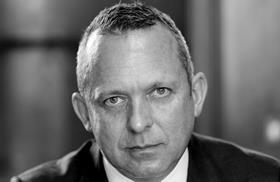 Antony Brown, managing partner at Bivonas, said there has been an increase in the number of cases in Russia involving both civil and criminal courts as well as instances of cases involving Russian individuals whose assets may be subject to a freezing order in the UK.
'We saw a need to represent clients in both jurisdictions,' Brown said, adding that both firms had been working together to understand each other's legal systems before officially announcing the launch.
The alliance, first agreed in 2016, was formed at a time of heightened economic and political instability between the two countries.
Brown said: 'It may seem like this decision is going against the tide. Investment in Russia is at a low and some firms are scaling back operations but we see it as an opportunity and a good chance to work together, particularly if there is going to be an increase in political prosecution.'
The combined team consists of 40 fraud specialists and the long term aim is to expand both teams to deal with an increased volume in these types of proceedings.