Senior City solicitors should be 'cherry picked and fast-tracked' to the High Court bench to help boost representation of solicitors in the court, City lawyers have claimed.
By selecting a small group of 'high-profile' solicitors and progressing them to the High Court it would boost the number of solicitor judges in the short term and make it appear a more attractive proposition for perspective candidates, the City of London Law Society (CLLS) said. The CLLS made the suggestion in a paper written by chair Ed Sparrow and chief executive David Hobart.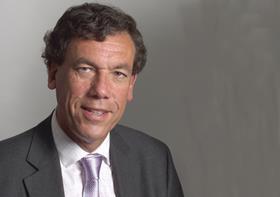 The paper also recommends solicitors apply for the bench in their late 50s or early 60s, at which point they may be looking for a change. Although applications at a later age will be less likely to result in progression to the Court of Appeal, they would address the short-term shortage of judges, the paper states. It also calls for the mandatory judicial retirement age of 70 to be ended.
Suggesting that many young City solicitors might be attracted by a career in the judiciary, the paper says: 'City law firms will never want to encourage the "flight of talent" just as they do not encourage associates and partners to move to US or competitor law firms. However, they cannot (and do not) resist lawyers who seek a career change.'
Removing 'barrister bias' and the requirement for on-the-job judicial experience prior to application were also suggested as potential remedies. 

'A City law firm partnership is a demanding and competitive environment. A partner who seeks time off to train for the judiciary will fear that he or she will be seen not to show the necessary commitment to the firm and their career will suffer,' the paper states. It adds that the most law firms can do - although possibly against their own interests - is be supportive of volunteers. 

Other suggestions include allowing solicitors to be members and benchers at the Inns of Court so as to bring solicitors more into contact with the judiciary. The paper says solicitors still face some of the bar's traditional 'prejudice'.
'A career in the judiciary should be seen as an independent job not just a career progression for barristers. It should be celebrated, advertised and marketed like any other job, particularly to younger solicitors,' the paper notes.