The Civil Justice Council (CJC) has stopped short of recommending a 'presumption' that parties will agree to alternative dispute resolution (ADR) as a condition for issuing proceedings - but said it is committed to promoting alternatives to litigation.
A working group of the CJC said today it would focus on promoting awareness, availability and encouragement of ADR.
The working group had previously said there should be a presumption that in most cases, if parties have not been able to settle a case by the directions stage, they should be required to bring forward proposals for engaging in some form of ADR. The Law Society warned that imposing a requirement of mandatory ADR would 'frustrate the principle' that litigants should have unimpeded access to the courts.
The CJC had invited submissions on the future role of mediation and how rule-makers can encourage greater use of the method. It published its recommendations today.
The CJC said it aims to create a system where citizens are aware that when civil disputes arise there are alternatives to the choice of 'capitulation or litigation'.
According to the council its aims will include encouraging a court to promote the use of ADR to the extent that they [courts] would 'sanction those who did not agree to take reasonable steps toward settlement and reasonable steps towards the use of ADR.'
To increase awareness the 'ADR community' should continue to promote alternatives and create a website with information about types of dispute resolution available.
Parties should also be given an acceptable mechanism under which a mediation could be triggered without the intervention of the court, the working group said. It highlighted the 'Notice to Mediate' system used in British Columbia, Canada, as the 'first step in this direction'.
The working group also suggested the formation of a permanent specialist liaison committee on ADR. 'We think that ADR professionals and judges need to talk on a regular basis. Stakeholders need a forum in which the role of ADR in a rapidly changing civil justice landscape can be monitored and supported on an informed basis,' the group said.
Deputy District Judge Peter Causton, who runs the Manchester County Court Mediation Pilot and is a civil and commercial mediator, said of the report: 'It stops short of radical change as it shies away from compulsory mediation, but it does make some sensible suggestions as to how ADR could be encouraged and proposes introducing a notice to mediate procedure with a list of court appointed mediators. This reflects what we are seeing in practice - practitioners recognise the positive role ADR/mediation can play in resolving disputes at an early stage and allows litigants to control costs.'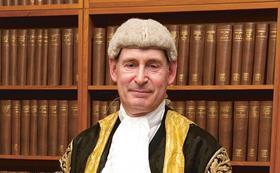 The Master of the Rolls and chairman of the CJC, Sir Terence Etherton, said: 'The working group is to be commended on producing an impressive report that proposes a number of reforms to the current system. Work has already commenced on the creation of the judicial-ADR liaison committee, which will play an important oversight role in the area.'
Chair of the working group, William Wood QC said: 'We have done our best to set out what seem to us the most promising options for the future. We are particularly pleased that our proposal for continuing liaison between judges and ADR professionals is already being acted upon by the Master of the Rolls.'