The UK arm of international firm CMS Cameron McKenna Nabarro Olswang is to face a multi-million pound claim brought by three parties, including one connected to the Swarovski family, alleging breach of duty.
Issued at the High Court, the case alleges serious breaches of duty by solicitors at the firm against its client Alexander Mayr. An interim application in the case is due to be heard at the Commercial Court.
Mayr is a former director of Spokane, a private equity company which held assets for the benefit of members of the Swarovski family. Rouver Investments and Life Science Partners, both owned by Mayr, are also named claimants.
According to the claim, CMS acted for Mayr between 2010 and 2012. In 2011 a transaction being conducted for Mayr and reported to be worth a potential €1 billion (£873m) was aborted. A CMS engagement letter required it to discount its legal fees by 50% if a deal was aborted but, according to Mayr, this agreement was not put into effect.
The claim alleges that CMS used inaccurate and confidential information belonging to Mayr to persuade Spokane to terminate its relationship with him and commence legal action against him in three different jurisdictions.
Mayr said the firm's alleged misconduct caused him losses of around £65 million.
CMS denies the claims. Mayr has complained to the Solicitors Regulation Authority.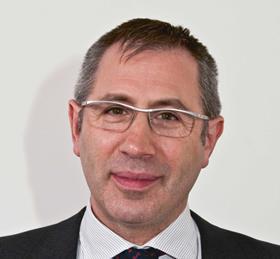 Mayr and his companies are being represented by litigation boutique Asserson Law Offices, based in London and Tel Aviv. In a statement, Trevor Asserson, senior partner of Asserson Law, said it was 'the most shocking claim of misconduct' by a law firm that he had come across in 30 years of practice.
CMS Cameron McKenna Nabarro Olswang was created in May this year following a merger between CMS UK, Nabarro and Olswang. The merger created a firm with a £1bn turnover and the sixth largest law firm in the country by headcount. The firm is being represented by international firm Simmons & Simmons.
CMS declined to comment.