Codification of legal decisions reached in more than 500 cases brought under the Proceeds of Crime Act 2002 is among the proposals of a call for reform of an 'ineffective' confiscation regime published today.
In a report following a four-year review commissioned by the Home Office, the Law Commission of England and Wales notes that 'There is strong consensus that the current regime is inefficient, complex and ineffective – with weak enforcement mechanisms restricting its ability to consistently recover criminal funds.'
The commission's proposals would give courts more powers to enforce confiscation orders and seize offenders' assets, limiting unrealistic orders that can never be paid back and speeding up confiscation proceedings by curbing the right to appeal.
These changes would lead to an extra £8m in funds being recovered every year, the commission claims.
Proposed reforms to make the confiscation regime 'faster, fairer and more effective' include:
Accelerating confiscation proceedings by establishing strict timetables for hearings, which take effect immediately after the defendant has been sentenced.
Giving courts the power to impose 'contingent enforcement orders' at the time that a confiscation order is made, meaning that if a defendant does not pay back the proceeds of a crime within a set time, assets could instead be taken. It recommends a statutory bar on appeals once such orders have been activated by the Crown court.
Strengthen restraint orders, imposed by a court to stop a defendant from protecting funds or assets that might later be involved in confiscation proceedings.
Reducing the number of offences a defendant would have to be deemed to have 'a criminal lifestyle' liable to confiscation.
On codification, the report notes that the ever expanding body of case law developed since the 2002 act has created uncertainty. 'Few areas of law have seen such a volume of litigation within such a short period.'
Professor Penney Lewis, law commissioner for criminal law, said: 'The current system for recovering the proceeds of crime is ineffective. By boosting enforcement powers, imposing more realistic and fairer orders, and speeding up proceedings, we can ensure greater public confidence in the system, and send a strong message that crime doesn't pay.'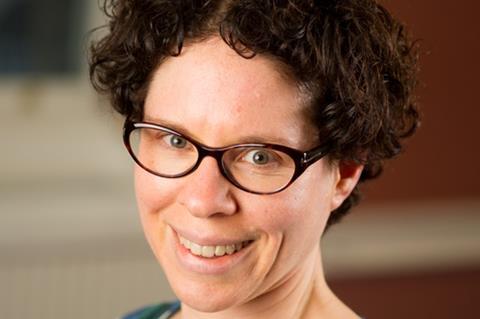 Specialist practitioners agreed that the regime required change but questioned the detail of the proposals. Ed Smyth, partner in the criminal litigation team at Kingsley Napley, said reform is both overdue and welcome. 'However, it is notable that even such so-called ambitious recommendations are forecast to increase the confiscation "take" by a mere £8m in the face of a £2 billion outstanding debt: a clear indication that something more fundamental is wrong with the proceeds of crime regime.'
Neil Swift, partner at Peters & Peters, said: 'Although confiscation is deliberately designed to be draconian, it is the complexity of its application which has led to it being disliked by judges and practitioners alike. There have been a frighteningly high number of appellate decisions on confiscation.'
However he said the quest for efficiency should take account of privately funded defendants appealing their convictions. 'Forcing individuals to incur legal fees in dealing with confiscation proceedings that may prove to be unnecessary, without the ability to recover those costs, is unfair. Expediting the timetable for dealing with confiscation, without allowing for flexibility, will make that problem worse.'
This article is now closed for comment.