Who will retain primary jurisdiction over corruption investigations of US pharma activities in China?
In an ironic but inevitable twist of history, the US and China are now championing the same anti-corruption cause against multi-national pharmaceutical companies. China has been taking aim at GlaxoSmithKline, accusing the pharma giant of bribing government officials and doctors for the past six years to boost sales and drive up the price of its drugs. These current allegations arise on the back of the $3bn settlement between GlaxoSmithKline and the US Department of Justice (DOJ) in 2012, involving charges of illegal marketing of drugs and withholding of safety data from US regulators, which arose by reason of disclosures from an unidentified whistleblower.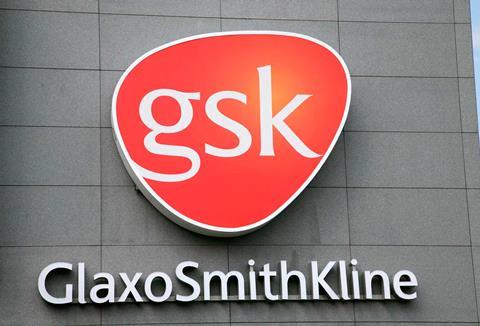 GlaxoSmithKline is certainly not alone in China's anti-corruption campaign. As Gao Feng, head of the economic crimes investigations unit of China's Public Security Ministry, warned earlier this year: 'I need to remind foreign pharmaceutical companies that, because they occupy a leading position in the industry and reap huge amounts of commercial profits, they should also bear a great responsibility to society and the public… . While we don't expect them to set a moral example, we expect them to obey the law.'
China's anti-corruption message has long been echoed by US authorities. In 1977, the US Congress enacted the Foreign Corrupt Practices Act (FCPA), which makes it unlawful for certain classes of persons and entities to make payments to foreign government officials for the purpose of obtaining or retaining business.
Employees of state-owned hospitals and healthcare organisations, whether in China, here in the UK, NHS or elsewhere, are considered by US authorities to come within the FCPA's definition of foreign officials if they are the subject of improper approaches by pharmaceutical companies.
According to the US DOJ's Criminal Division and the US Securities and Exchange Commission's (SEC) Enforcement Division, which are charged with enforcing the FCPA: 'Corruption has corrosive effects on democratic institutions, undermining public accountability and diverting public resources from important priorities such as health, education, and infrastructure. When business is won or lost based on how much a company is willing to pay in bribes rather than on the quality of its products and services, law-abiding companies are placed at a competitive disadvantage – and consumers lose.'
The mission of rooting out pharma-related corruption in China is certainly not new to either China or the US. In 2007, Zheng Xiaoyu, former director of the State Food and Drug Administration of the People's Republic of China, was tried, sentenced, and executed for taking bribes in connection with the approval of fake medicines.
More recently, China announced that it will investigate the costs and prices of several drugmakers' medicines in an effort to improve the country's pricing system. And just last year, US authorities and Pfizer Inc. agreed to a $60.2m settlement in connection with foreign bribery charges involving alleged payments by Pfizer employees and agents of its subsidiaries to government doctors and workers in China, among other countries.
With industry analysts projecting that the US and China, respectively, will be the first and second largest drug markets in the world by 2016, US and Chinese officials undoubtedly face a daunting task in their fight against corruption.
Aiding the US in this effort, the US Congress recently signed into law the Dodd-Frank Wall Street Reform and Consumer Protection Act (Dodd-Frank) on July 21, 2010, which includes a whistleblower program that provides for significant monetary awards to whistleblowers who have information leading to successful enforcement actions against publicly traded companies for violations of the FCPA and US securities laws. Under the Dodd-Frank whistleblower program, an eligible whistleblower can receive an award of between 10% to 30% of the government's total recovery if the recovery exceeds $1 million.
Since the program's implementation, US government officials have applauded the high quality of information provided by whistleblowers and their value to fraud investigators. As SEC Chairman, Mary Shapiro, stated nearly one year after Dodd-Frank's enactment: 'Already, the whistleblower provision of the Dodd-Frank Act is having an impact. While the SEC has a history of receiving a high volume of tips and complaints, the quality of the tips we have received has been better since section 922 became law. And we expect this trend to continue.' As countries like the US and China become increasingly entrenched in enforcing anti-corruption laws against pharmaceutical multinationals, the need for powerful and effective tools like the Dodd-Frank whistleblower program is that much greater, if not vital to the fight against pharma abuses.
The US and China's alignment in the anti-corruption fight against pharmaceutical companies raises important questions of jurisdiction and comity that will no doubt play out as the fight against big pharma abuses unfolds. Who will retain primary jurisdiction over corruption investigations of US pharma activities in China? Under whose laws will accused offenders be prosecuted? Will principles of double jeopardy apply? Will whistleblowers be granted the same protections and compensation and, if so, by whom? These are some of the many questions that are bound to arise as the US and China continue to lay the proverbial battleground in their fight against pharma corruption.
Howard Brown is a solicitor-advocate practising in London, affiliated with US Attorneys Shepherd, Finkelman, Miller & Shah