Corruption involving international crime is the fastest growing threat to judicial independence, the United Nations' watchdog on the issue said last night. Diego García-Sayán, special rapporteur on the independence of judges and lawyers at the Office of the High Commissioner for Human Rights was speaking at a Law Society in conversation event introduced by vice president Christina Blacklaws.
Social media is another emerging menace 'in many cases being used by political powers as an instrument of harassment of independent judges,' García-Sayán said.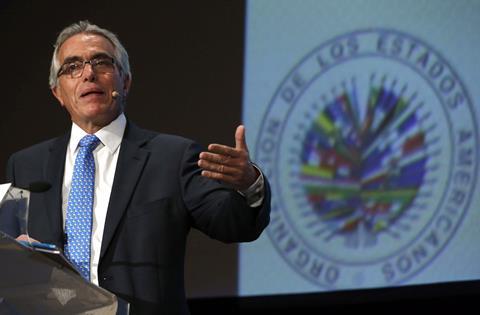 While he was reluctant to set out an ideal model for avoiding the politicisation of judges, Garcia-Sayán said successful systems shared one 'crucial' criterion: transparency.
He suggested four tests: knowing who the candidates are; the ability of citizens to give their opinions; a transparent interview process, and for women to have access to the highest posts. 'That model works in some places in the world,' he said. However he noted that in his native Peru reforms designed to open up the system had failed: 'corruption entered by the window'.
Poland is among the countries in Garcia-Sayan's sights. On a visit last month he criticised proposed changes to the Supreme Court and the National Council of the Judiciary. One reform was to set women's retirement age at 60, five years below that for men, allegedly 'to protect women's rights'. The current president of the Supreme Court, Malgorzata Gersdorf, is in her 60s.
However Garcia-Sayan stressed that his censure does not mean that the country is the worst offender when it comes to judicial independence. 'We don't compare countries,' he said.