The chair of the Criminal Bar Association has jumped to the defence of solicitors after a QC seeking election as the association's vice-chair caused anger by comparing them to the 'postman'.
In his weekly message published today CBA chair Francis FitzGibbon QC (pictured) said the 'anxiety' caused by the events had prompted the CBA to 'clarify its position'.
Last week Simon Spence QC was forced to pull out of the race after solicitors picked up on comments made in his manifesto regarding the advocates graduated fee scheme.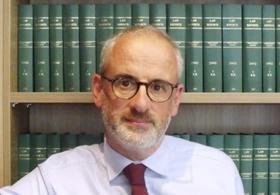 Spence said there should be a reallocation of funding to the AGFS away from the litigators' fee. He wrote: 'At present litigators are often paid more than the advocate for little more than instructing counsel and inviting them onto the CCDCS [Crown Court Digital Case System]. It is quite wrong that the postman gets paid more than the person to whom he delivers the post and who has to read and digest it.'
Solicitors were quick to criticise Spence: the Criminal Law Solicitors Association wrote a strongly worded open letter to which the Red Lion Chambers tenant responded in an attempt to clarify his position. Days later he announced he would be pulling out of the race.
In today's message FitzGibbon said the division of roles between litigators and advocates in criminal justice has served the public well for many decades.
'Litigators do much of the heavy lifting that makes advocacy possible, and a lot of their work is invisible to advocates – such as attending to family members of clients, travelling long distances to take statements, not to mention discharging the heavy regulatory burdens most of which barristers are spared,' FitzGibbon wrote.
He added that barristers should not take solicitors' work for granted but added that the bar is made up of specialist advocates who prosecute and defend, at modest public expense for the value they provide.