The Ministry of Justice's ability to hit its budget target of £7bn annual spend by 2014-15 has been called into question following an analysis of the pace of cuts by the Gazette.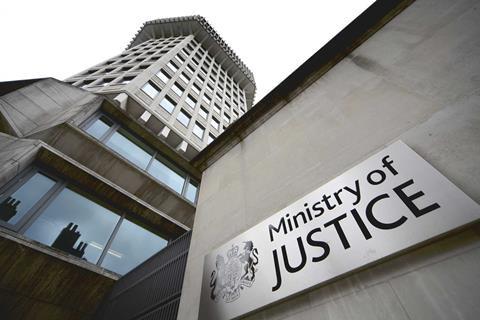 Cuts will have to deepen by £700m annually over the next two consecutive years, more than twice the current rate, for the MoJ to meet its spending objective.
The pace of annual cuts slowed to £300m in 2012-13, compared with £400m in 2011-12, bringing the current annual spend down to £8.4bn.
An MoJ spokesman said the target was achievable, as savings from reforms to probation, legal aid and offender rehabilitation are still to come.
Shadow justice secretary Sadiq Khan told the Gazette that ministers are adopting a 'leap in the dark approach' to managing the department's budget.
'The stock response of ministers is to hand over more and more of our justice system to private providers. But we've seen with the court interpreters and the electronic monitoring contracts how disastrous this can be,' he said.
'Claims that privatising the probation service will deliver a large chunk of the required further savings are totally unfounded. Even the department's own impact assessment admits that they don't know how much the untried and untested proposals will save,' he said.
Legal aid cuts are intended to save the department £350m per year by the end of the annual spending review.
But Carol Storer, director of the Legal Aid Practitioners Group, said the cuts will lead to greater inefficiencies, as more people represent themselves in court.
'The important thing to remember is that cuts do not mean savings,' she said.
An MoJ Spokesman added: 'We are already on course to achieve annual savings of well over £2.5bn by 2014/15.'
The news follows speculation that the MoJ will announce 80 further court closures in order to meet its spending targets. The closures are expected to be mainly magistrates' courts and would add to the 142 courts that have been culled since 2010.