Any lingering hope that the UK could be a member of Europe's planned Unified Patent Court system was killed off by Downing Street this week. Confirming the decision, a spokesperson for the prime minister said: 'The UK will not be seeking involvement' in the court and the associated unitary patent.
Under the previous government the UK Intellectual Property Office (IPO) had held the line that as the court will not be an EU institution participation would not be affected by Brexit. However the 2013 intergovernmental agreement which created the court provides for appeals involving aspects of European law to be referred to the European Court of Justice for resolution. Downing Street has now decided that is incompatible with the government's determination to escape European jurisdiction. 'Participating in a court that applies EU law and bound by the CJEU is clearly inconsistent with our objective of becoming an independent self-governing nation,' a spokesperson said.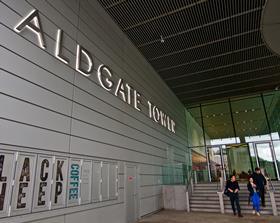 Intellectual property specialists described the news as a blow for industry - and to the credibility of the proposed unitary patent the court is supposed to enforce.
Graham Burnett-Hall, partner at IP specialist Marks & Clerk, said: 'Previously there was a degree of optimism about the likelihood of participation in the Unified Patent Court, even if we decided to leave the EU, but this announcement has made it clear that will not happen.
'This is certainly a blow for industry as it was felt the UPC would be an excellent forum to resolve patent disputes with a single set of legal proceedings in one court, with one judgment and one appeal process.'
The government's announcement means that the UK will lose its chance to host a division of the court. The IPO signed a lease on office space in Aldgate, just outside the City of London, in 2015, a year before the court's original planned opening date.
UK withdrawal also casts a shadow over the whole future of the institution. The UK was one of three states that was required to ratify the court agreement for it to come in to force. In another, Germany, ratification is subject to a challenge before the federal constitutional court.
Burnett-Hall said that the future of the institution could now be in doubt. 'It will be very interesting to see what happens in the European Union and whether the unitary patent and UPC project will continue to go ahead without the UK - but even if it does it will almost certainly now be less appealing for businesses,' he said.