The director of public prosecutions has called into question the age of criminal responsibility amid fears too many children are facing adult justice.
Max Hill, QC voiced concern over the current law in a podcast in which a 10-year-old interviewer said she had been surprised to learn of the current age of criminal responsibility. Speaking to Hill for the KidsLaw podcast, Alma-Constance Denis-Smith asked the DPP why the age at which children can be held criminally responsible for their actions was 10, stating that she thought it was 'very young'.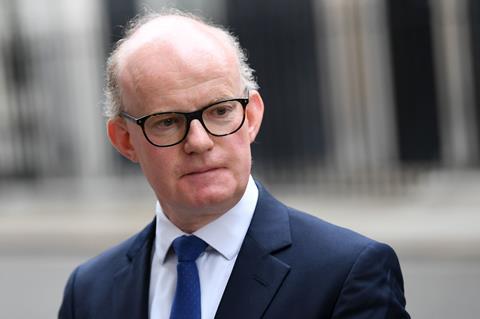 Hill replied: 'I agree – we all have a lot of growing up to do still, even when we reach the age of 10.'
The prosecutor, who is 57, told his questioner: 'Everybody recognises that as we all grow up, we all go through the same process, which is that we develop. And that development hasn't finished when you're 10; it hasn't finished when you're 15. That doesn't mean that you can't be responsible for when you do something wrong, but it does mean that the criminal justice system needs to look very carefully and when we take people to court they're truly responsible for what they've done.'
Hill's comments will reignite the debate called for by MPs on the justice select committee last November, when it asked the Ministry of Justice to review the age limit in England and Wales and consider the impact of raising it to 12 or 14. Scotland introduced a law change raising the age from 10 to 12 that came into force last year.
Responding to the podcast, a Crown Prosecution Service spokesperson said: 'It is completely misleading to claim the director of public prosecutions called for a change to the age of criminal responsibility. He has never said this and was simply explaining to the Kids Law podcast how the criminal justice system in England and Wales treats children. Every case needs to be considered very carefully.
'Several times he makes it absolutely clear that this very important issue is a matter for 'parliament.'