Claims for exemplary damages should be 'wholly exceptional' and awards rarer still, the leading media and privacy judge has warned. In Underwood & Anor v Bounty UK Ltd & Anor, The Honourable Mr Justice Nicklin said: 'It is never appropriate to add a claim for exemplary damages simply to mark how upset the claimant is about the defendant's conduct, or as some sort of negotiating strategy.'
Nicklin, head of the media and communications list, was ruling against a claim brought against an NHS trust over the misuse of data about a newborn infant. The judgment will be closely scrutinised by solicitors bringing claims of liability for the misuse of private information.
The case involved the activities of Bounty UK, a 'pregnancy and parenting support club', whose original business model involved brokering marketing data about new families. This ceased in 2018 and the following year Bounty UK was fined £400,000 over a 'serious contravention' of the 1998 Data Protection Act. According to the judgment the business went in to administration in 2020 and its assets were acquired by Stevenage-based Bounty Joy Limited.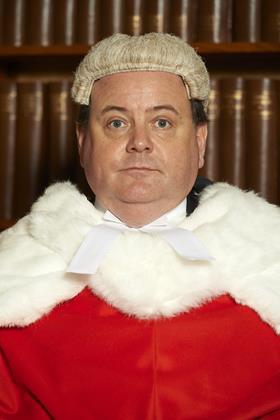 The Underwood family brought the claim against Hampshire Hospitals NHS Foundation Trust over the alleged behaviour of a Bounty representative following a difficult birth in 2017. According to the judgment, the representative imposed herself on the new mother who described herself as being 'in a zombie-like state' and inspected paperwork held at the end of her bed. On returning home, the mother started to receive targeted emails and phone calls.
After obtaining a default judgment against Bounty UK, the claimants argued that the NHS trust was liable for the breach of data including the baby's name, sex and date of birth, which they claimed had been taken from medical records. They sought general, aggravated and exemplary damages. However, while he could 'certainly understand' the parents' feelings, the judge accepted the hospital's evidence that data had been taken not from medical records but from an incomplete 'new infant physical information form' stored at the foot of the bed.
While the Bounty representative should not have read the form, there was no evidence that NHS staff 'stood by' and allowed this.
Meanwhile, the judge said, information about hospital patients will inevitably be shared within the ward. 'A functioning hospital cannot do its job without making available at least some limited data,' he said, citing the example of a notice warning of antibiotic intolerance.
Even if the claimants had established that the hospital was liable for misuse of private information, the information obtained by Bounty - the name, gender and date of birth - was 'trivial', he ruled. This assessment will be closely scrutinised by parties bringing data-breach claims.
Nicklin concluded that claims for exemplary damages 'should only be pleaded where there is a proper basis to do so and supported by admissible evidence'.
This article is now closed for comment.