Long-awaited Supreme Court rulings on mobile phone patents will boost the UK's position as a forum for resolving global IP licensing disputes, specialist lawyers said today.
The three tied-in cases, Unwired Planet v Huawei Technologies, Huawei Technologies v Conversant Wireless Licensing and ZTE Corporation v Conversant Wireless, relate to the licensing of IP that is necessary for products and services to comply with mobile network standards. Under international agreement, such standard-essential patents (SEPs) must be licensed on terms that are 'fair, reasonable and non-discriminatory' (FRAND). The marathon litigation, which began in 2013, concerned attempts by Chinese telecoms giant Huawei to challenge the right of courts in England and Wales to set global FRAND terms for multinational holders of essential patents.
The case attracted interest across the trillion-dollar global mobile telecom market, with interventions from industry giants Apple, Ericsson and Qualcomm.
In a unanimous judgment published today, five Supreme Court justices led by Lord Reed, president, upheld earlier decisions by Mr Justice Birss in the Patents Court and by the Court of Appeal rejecting Huawei's case for country-by-country licensing. The judgment states that the English courts have jurisdiction to settle a global a licence on FRAND terms and to grant an injunction against infringement.
Lawyers acting on both sides agreed on the importance of the judgment for England and Wales as a forum.
Simon Ayrton, partner at IP firm Powell Gilbert LLP, who acted for Huawei, said: 'In upholding the approach of Birss J and the Court of Appeal, the UK Supreme Court has firmly established the UK's place as an attractive forum for patentees with global SEP portfolios, in particular those who are seeking to establish their licensing programmes, who will welcome confirmation that the UK courts are ready and willing to set the terms of a FRAND licence and award an injunction if that licence is not taken.'
Gary Moss, head of IP firm EIP Legal, which represented Unwired Planet and Conversant, said: 'When we started on this journey little did we think that we would end up in the highest court in the land with the eyes of the global IP and telecoms worlds upon us.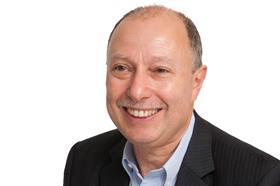 'We and our clients have faced significant pressures along the way, including opponents with significant resources who have thrown everything at us in an attempt to deflect our clients from securing the relief to which they were entitled. But we and our clients have held firm; along the way we have gone through 12 major trials and appeals and innumerable interim court hearings. We always believed in our clients' case and seven years later we are delighted to have our belief endorsed by the Supreme Court.'